Capoforte
To start a revolution, you need a vision, an intuition that turns what is already there, from the ending to the starting point – believes Italian brand Capoforte. After the successful debut of the SX200 at the last Cannes Yachting Festival, Capoforte is preparing for another first… in the world of electric propulsion. The SQ240i would be the first electric Capoforte model with a length of 7.38 metres long and 2.46 metres wide, powered by the best of the latest technology that can be expressed in under eight metres.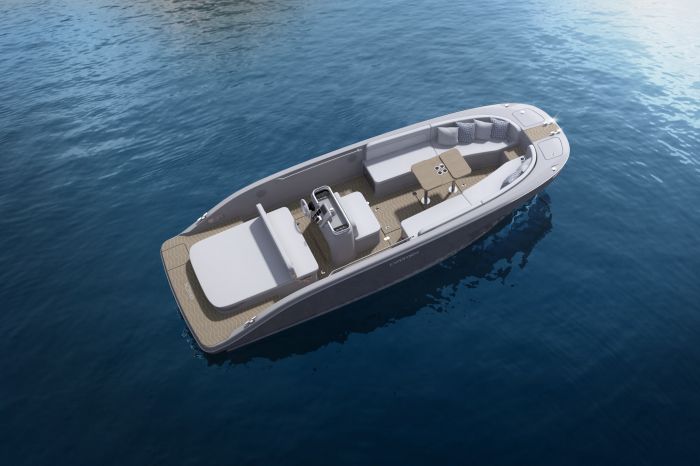 Capoforte
The SQ240i can comfortably host eight people. 'The relaxed and convivial atmosphere on deck', explains Christian Grande, 'is enhanced by an extremely versatile layout, in which a large folding table can make room for an additional cushion. In the latter configuration, the entire bow section of the boat is transformed into a full-beam sundeck for maximum comfort".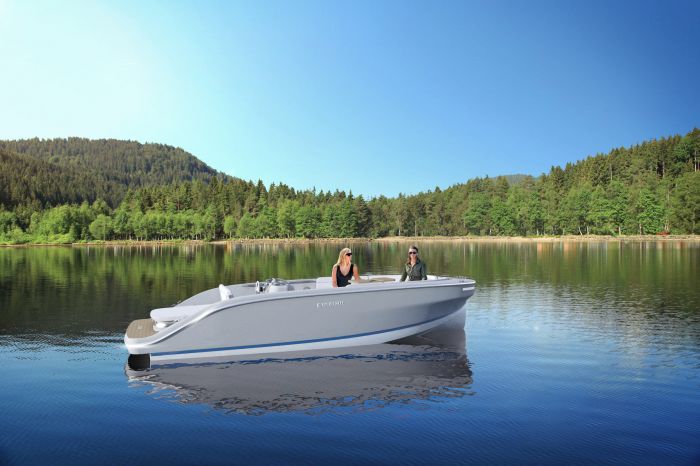 Capoforte
The Capoforte SQ240i's hull features a soothing colour combination of delicate white and pale grey hues, with the lively touch of bright blue details. At its heart, the yacht can be powered by a Molabo Iscad 50 kW inboard engine or the 3.7 kW Yamaha outboard motor with a pod. The wide, rounded bow permits a deck layout centring around comfort. The entire hull is made with infusion technology.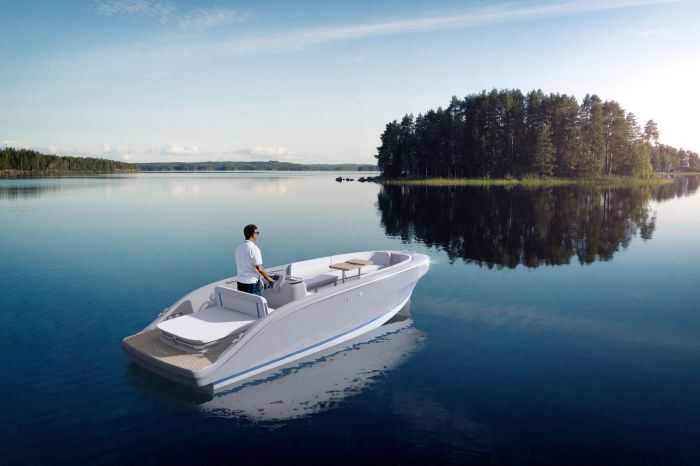 Capoforte
The central console ensures safe movement; its design recalls an elegant high-tech furniture item without overdoing the dynamic look. The presence of a large main sundeck at the stern permits full enjoyment of the convenient full-width swim platform.
Slated to be launched at the Boot Düsseldorf 2023, after a limited series of private events organized by the dealers' network, the SQ240i has already set high expectations!