Smile 🙂 by PANCA
This week, a collective exhibition opens in San Diego's historic Barrio Logan neighborhood, showcasing work by the four 2021 San Diego Art Prize finalists. Conceived to encourage dialogue and social interaction about San Diego's artistic and cultural life, the annual award honors creative expression with this year's prize spotlighting artists in the San Diego to Ensenada, Mexico, region for their outstanding achievements.
Honoring Artistic Expression
Dedicated to the idea that the arts are a vital element of any world-class city, the San Diego Visual Arts Network first presented the San Diego Art Prize in 2006. Reflecting the bi-national experience that makes this area of Southern California and Northern Baja so unique, finalists Beliz Iristay, Hugo Crosthwaite, PANCA, and Perry Vásquez each offer a unique vantage point of life and work on both sides of the border. 
Beliz Iristay
CALL by Beliz Iristay
Born in Izmir, Turkey, Beliz Iristay moved to the United States in 2005 and lives as a "border artist" between Baja California, Mexico and San Diego with her family. She specializes in ceramic and mix-media and incorporates local clay into her practice while exploring traditional and contemporary techniques. Traditions of her "home countries," Turkey, Mexico, and the US, often feature across her work. Traditions, politics and gender issues of the countries she lives in also inform the subject materials. Iristay has shown at the El Paso Museum of Art, El Paso, Texas, the Lux Art Institute in Encinitas, and recently built a ceramic studio in the Guadalupe Valley, Ensenada.
Hugo Crosthwaite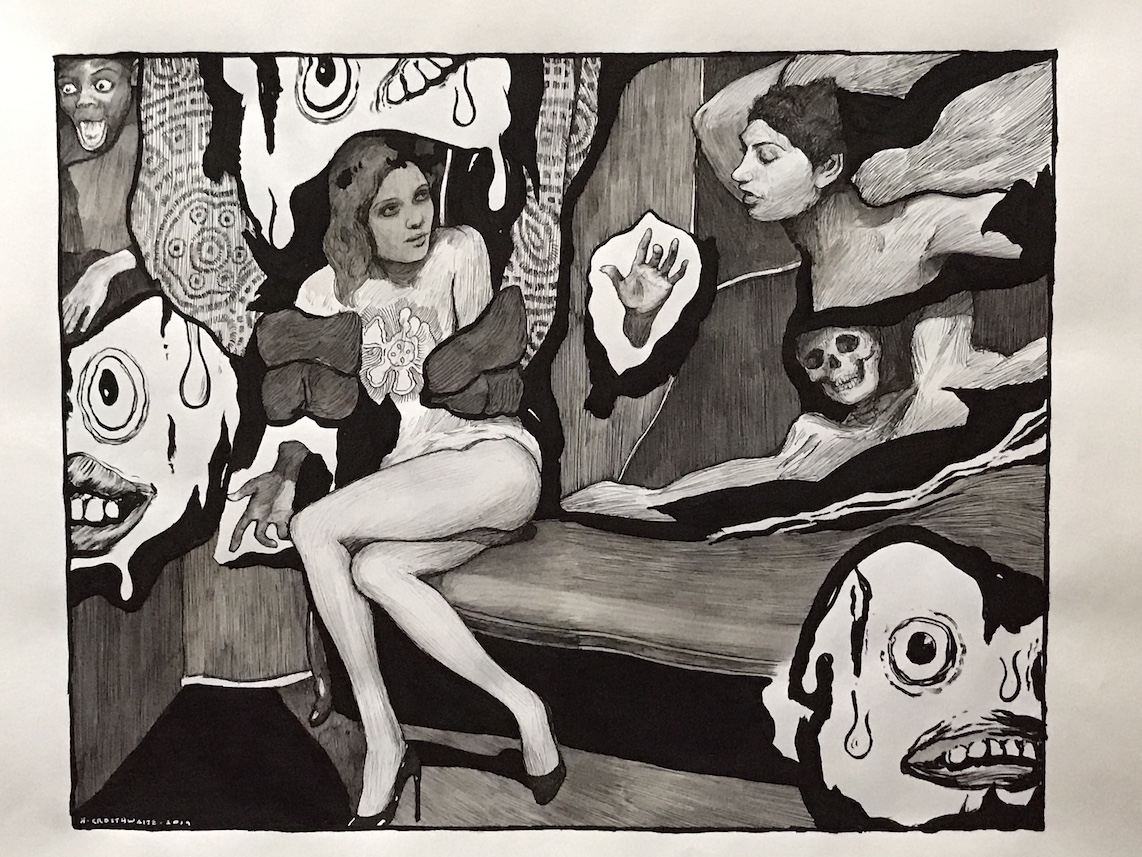 Ensueño No. 6 by Hugo Crosthwaite
An American citizen with family on both sides of the border, Hugo Crosthwaite was born in Tijuana and spent his formative years in Rosarito. With a deep respect for the narrative, Crosthwaite juxtaposes a wide range of textural and tonal ranges allowing the act of drawing to dictate his compositions in works that range from large-scale murals to intimate drawings. Winner of the Smithsonian's 2019 National Portrait Gallery Outwin Boochever Portrait Competition, his work is featured in permanent collections at the Los Angeles County Museum of Art, the National Museum of Mexican Art, Chicago, and numerous private collections around the world.
PANCA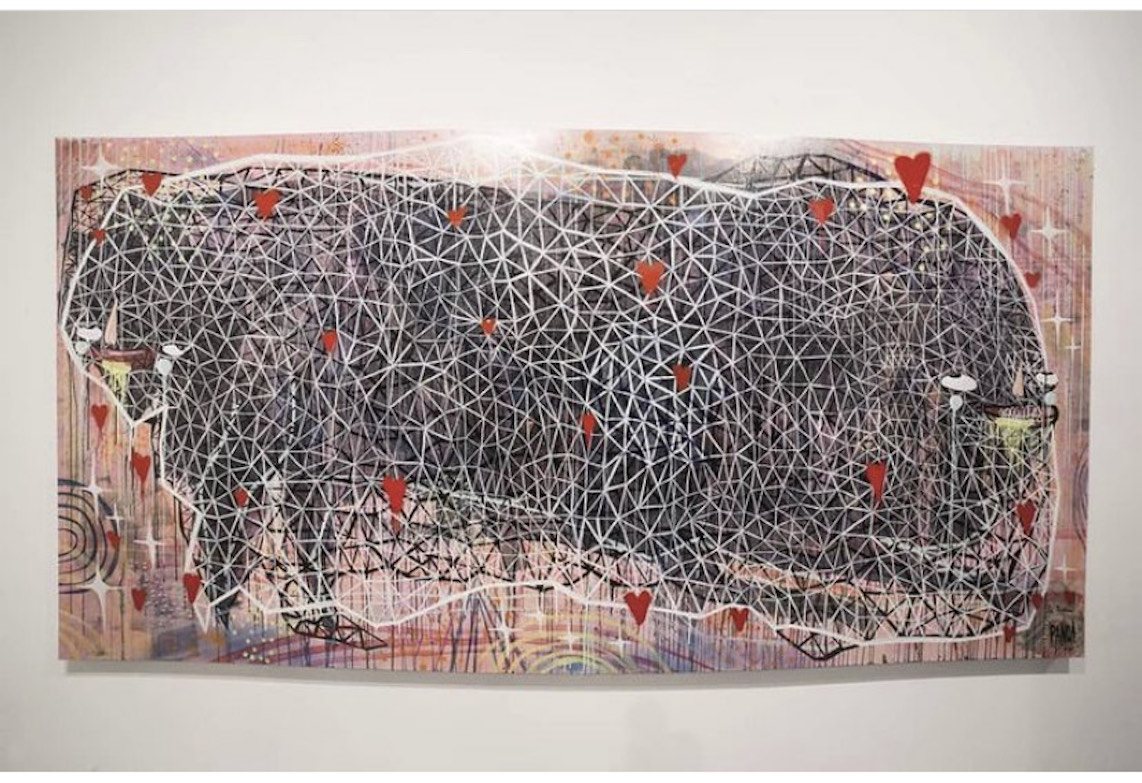 Illustrator, painter, muralist and installation artist PANCA resides in Tijuana and has worked between Mexico and the United States since 2004. Personal yet contrasting experiences from living and working in Tijuana and San Diego serve as the inspiration behind this binational, bilingual, and bicultural artist's work; full of symbolism, her designs are often filled with raw emotion, isolation, and nostalgia. PANCA has been shown in museums, galleries, magazines, and Netflix movie sets. Her most recent work was featured in a book published in partnership with Bread & Salt Gallery and at La Doña restaurant in Ocean Beach. In addition, a mural she designed for Volcan tequila was unveiled on Mexican Independence Day, September 16. 
Perry Vásquez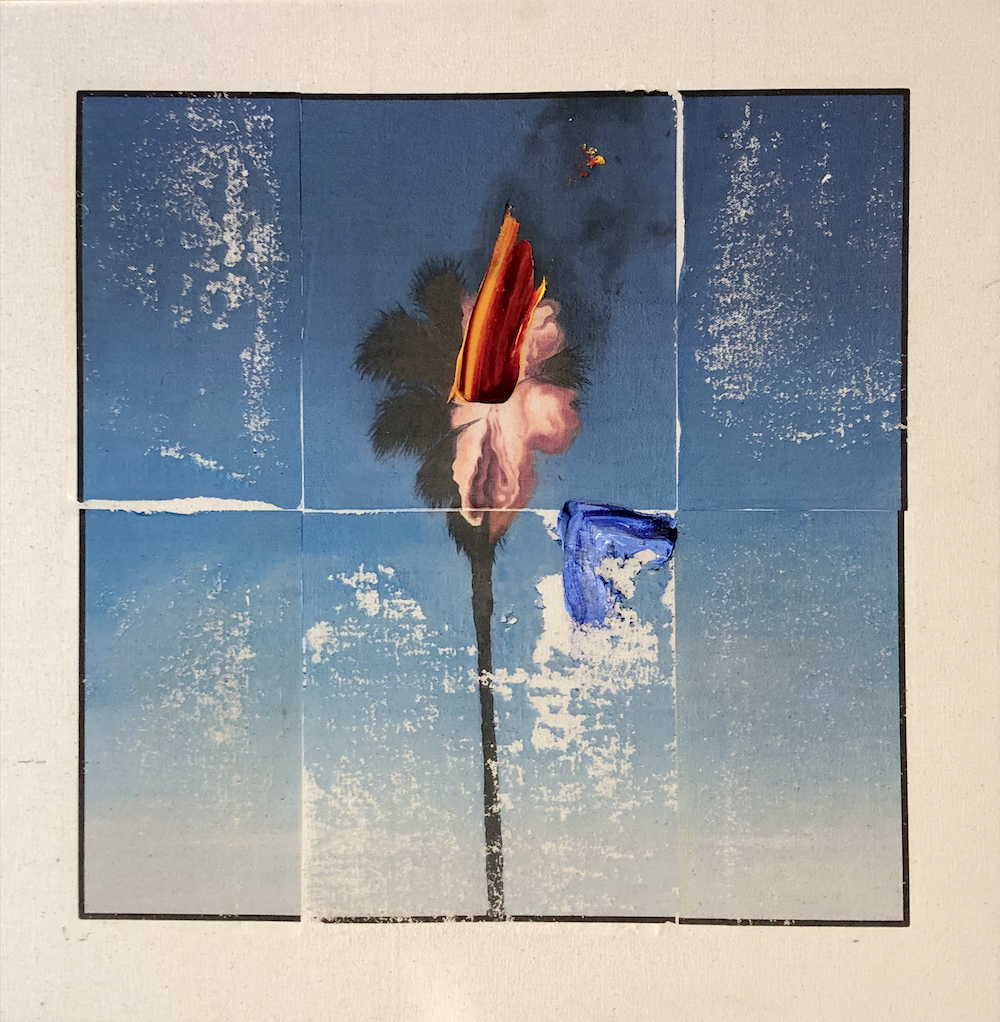 The Ideal Copy Series #15 by Perry Vasquez
Drawing inspiration from the region's bi-national cultural milieu, Perry Vásquez lives in the San Diego/Tijuana area. Dropped into a white, Protestant, and evangelical environment at a young age in North Carolina resulted in Mexican, American, Catholic and Protestant cultural influences featuring heavily in his work. Vásquez has produced a range of work across different media, including Under the Perfect Sun, a painting series that explores the myths of Southern California and its changing landscape. He was recently selected to create murals for the new San Diego County Probation Building and has work in the permanent collection of the Museum of Contemporary Art San Diego. 
Bread & Salt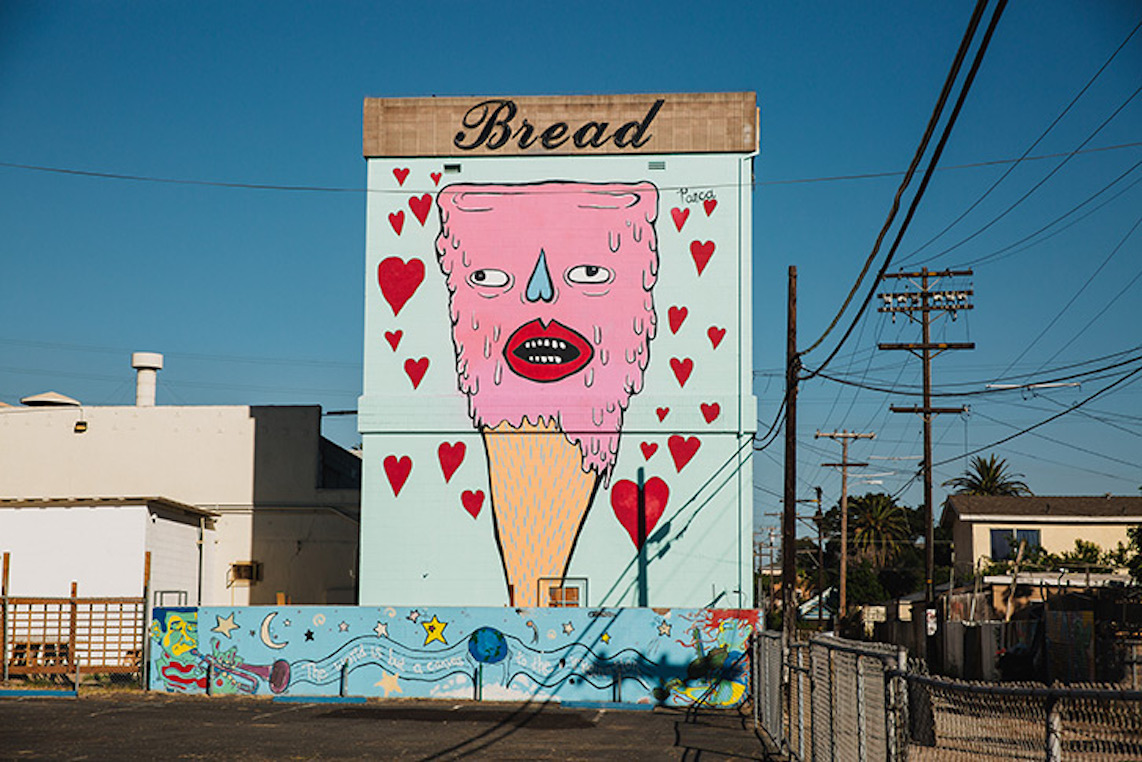 Bread & Salt Gallery
Home to multiple galleries and studios, Bread & Salt in Barrio Logan has served as a cultural hub and gathering place for the creative community since 2010, regularly hosting events and works by local and international artists. The 2021 San Diego Art Prize Annual Exhibit opens to the public at 5 p.m. on October 9 and runs until December 31. Masks are required indoors for safety. Visit breadandsaltgallery.com for more information.