(credit: Mauna Lani, Auberge Resorts Collection)
Nestled along the dramatic Kohala Coast and in the piko, or center, of five great mountains, Mauna Lani, Auberge Resorts Collection is an inspiring spiritual haven defining a new era of experiential luxury on the Island of Hawaii. Mauna Lani, meaning "mountain reaching heaven", is set on soulful lands once cherished by the greatest of Hawaiian royalty marked by royal fishponds, lush tropical gardens and an alluring beach to catch the sunset. 
The resort feels like its own private enclave and is spread out across 32 acres including 295 rooms, 38 suites and five private bungalows and a 6,000 square-foot estate. Whether greeting the sunrise on a walk alongside its award-winning golf course, experiencing a breadth of activities with Kainalu Ocean Sports, relaxing at one of three resort pools, or getting a deep dive into the local community and rituals with Uncle Danny, enter their oceanfront haven and feel the same mana, or spiritual energy, that first captivated legends like King Kamehameha I and Francis H. I'i Brown.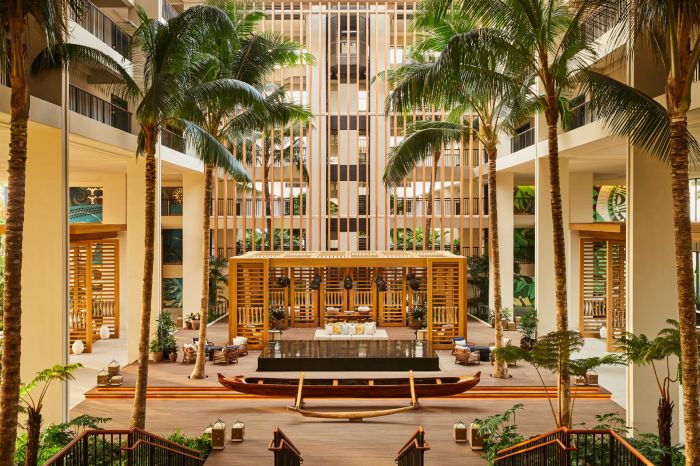 (credit: Mauna Lani, Auberge Resorts Collection)
From its impressive Lobby to its brightened guest rooms, modernization of the spa, addition of two pools and overhaul of the property's main restaurant, Canoe House, the property recently underwent a $200 million renovation which touches these and much more. Led by Meyer Davis, the 14-month-long renovation was driven by the ethos of balancing luxury and casual comfort and present guests with an authentic yet refined vacation experience.
"Preserving Hawaii's natural beauty, as well as the soul of the place, was important to us as we reimagined Mauna Lani," comments Sanjiv Hulugalle, Regional Vice President and General Manager of Mauna Lani, Auberge Resorts Collection. "By blending warm tones and textures with bright and wide-open spaces like the Halau and South Lanai, we aimed to combine natural yet refined decor with foundations rooted in history, spirit."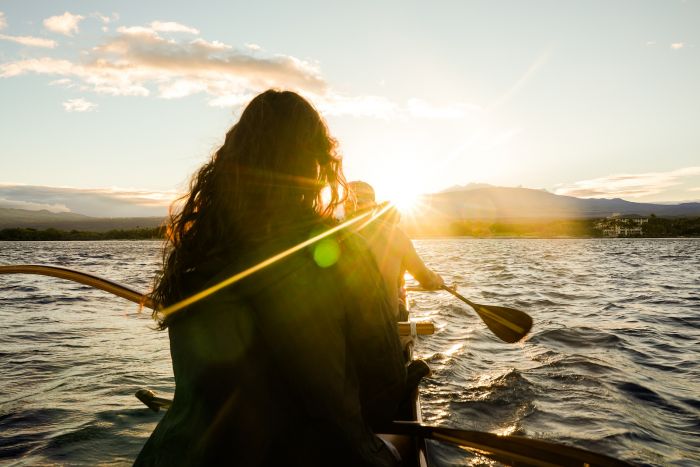 (credit: Mauna Lani, Auberge Resorts Collection)
Amongst its plethora of resort activities, guests are able to greet the morning sun as it rises above the mountains' peaks from the seat of an outrigger canoe. After paddling across warm, crystalline waters, Mauna Lani's Kainalu Pros lead a morning chant that sets your tone for the rest of your day. Another one of its distinct activities is its Reef Protection & Spearfishing Lessons which can be booked as an introductory Cultural Spearfishing Observation (90 minutes) or as its Spearfishing Immersion (three hours) experience. Mauna Lani's Kainalu Pros teach guests the traditional ways of spearfishing and how the centuries-old hunting practice is actually a sustainable and needed form of fishing. 
On the Cultural Spearfishing Observation, guests paddle out and gaze down at the intricate reef formations and tropical schools of fish while learning the elementary steps of free diving. With the Spearfishing Immersion, adventurers become one with the cherished moana, or sea, and learn about the invasive species – Roi (Peacock Grouper) and the To'au (Blacktail Snapper) – in the area and how this practice lends well to the overall health of Hawaii's reef ecosystem by protecting native fish species. Please note that this experience is tailored to those who are familiar with spearfishing and comfortable in the water.
"We're excited to bring more awareness to a practice that plays a large role in Hawaiian history and culture, especially as it relates to sustainability," adds Bullet Obra, Director of Operations – Outdoor Adventures at Mauna Lani, Auberge Resorts Collection.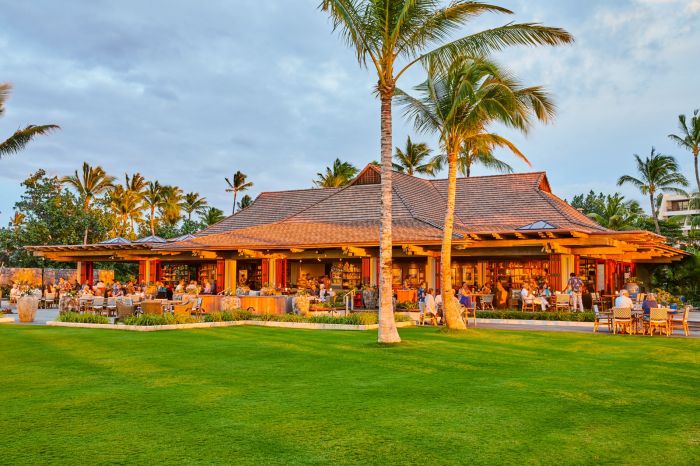 (credit: Mauna Lani, Auberge Resorts Collection)
Before you set out on your adventures with the helpful guides, begin your morning with a freshly brewed Kona coffee at The Market or hearty stacks of ube pancakes and fresh tropical fruit juices at the beautiful open restaurant facing the ocean, HaLani. Alongside their Great Lawn and between the Resort Pool and tranquil Adult Pool, stop by at Ha Bar and Grill for Hawaiian staples such as refreshing acai bowls, house-made ceviche and citrusy Lani Tais to enjoy poolside or beachside on one of their new private Halaus which can be booked through the resort. 
With a backdrop of a mesmerizing glow of the sunset on the ocean, Mauna Lani's fine-dining restaurant, Canoe House celebrates Hawaii's soulful connection between land and sea led by Executive Chef and General Manager duo, Matt and Yuka Raso. With menu items sourced mere minutes from the property the farm-fresh menu is evident in their classics such as Grilled Kona Kampachi or the Smoked Pork Jowl, but the 'MY' Menu welcomes guests with a carefully crafted six-course authentic menu.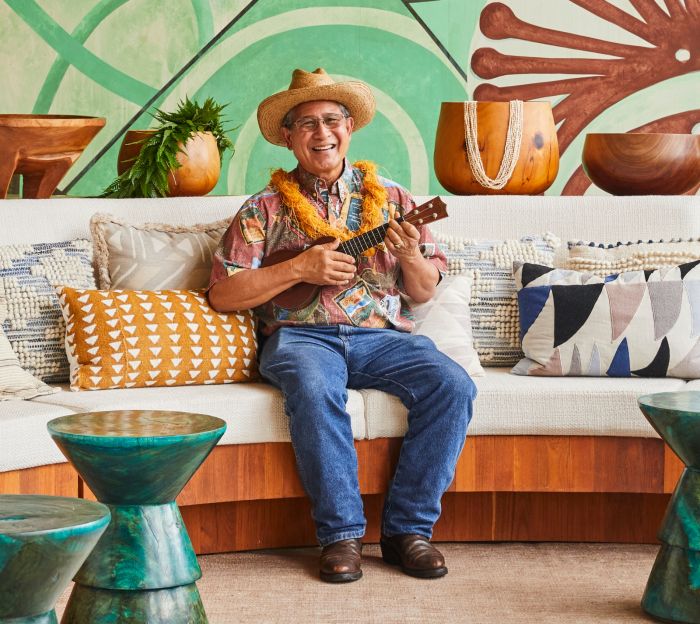 (credit: Mauna Lani, Auberge Resorts Collection)
Travelers become quickly integrated into their 'ohana thanks to the warm smile and the abundance of stories and history offered by Uncle Danny. Their local historian and knowledge keeper of the Island leans on his background to create cultural experiences for guests exploring traditional Hawaiian celebrations and rituals practiced at Mauna Lani. Uncle Pi'i – the driving force behind Malama Honu, Malama Honua, Mauna Lani's sea turtle program -holds daily turtle talks and is more than happy to sit down at the Kainalu Ocean Sports to tell you stories and fables of the past into the culture, land and spirit of the island. 
For an immersive experience into the land seen through a luxury lens, Mauna Lani, Auberge Resorts Collection offers a special connection to this beautiful part of Hawai'i's Big Island.