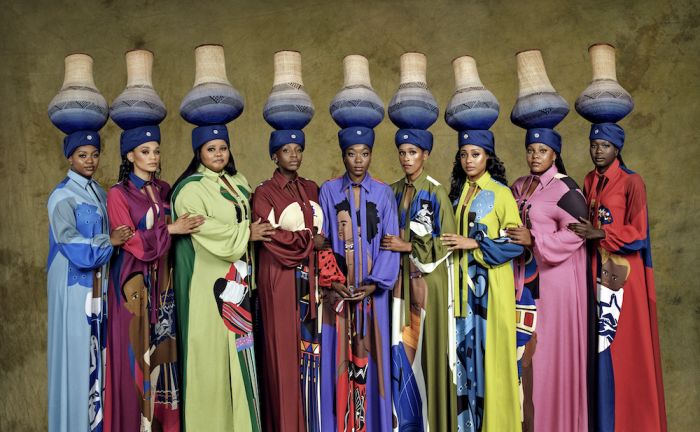 Singita
Singita and internationally acclaimed designer Thebe Magugu have embarked on a collaborative journey to showcase nine extraordinary high-design pieces, celebrating Africa's rich heritage stories through illustrations of Mother and Child by Phathu Nembilwi. He rose to prominence after he received the highly-coveted LVMH Young Fashion Designer Prize in 2019 and as a finalist in the 2021 International Woolmark Prize. His exquisite dresses will be available for purchase at Singita's lodges in South Africa, in the Boutique & Gallery space. This is a natural extension of the two art galleries launched at Singita Sabi Sand and Singita Kruger National Park in 2022, solely focused on African art.
The 'Heritage Series' is a collection of nine dresses depicting mother and child from nine African cultures. Magugu collaborated with a talented illustrator, Phathu Nembilwi, to capture the essence of each tribe – the age-old customs and joyous, maternal love. Each dress in this collection represents South Africa, Lesotho, Malawi & Swaziland's nine prominent tribes: Va Tsonga, Ndebele, Vha Venda, Zulu, Basotho, BaPedi, Xhosa, Tswana, Swati.
Says Thebe, "Seeing the women in my family have to carry children on their back and supplies on their head always reminded me of Afro totem poles; a showcase of utter physical and symbolic strength, and I wanted to pay homage to this memory."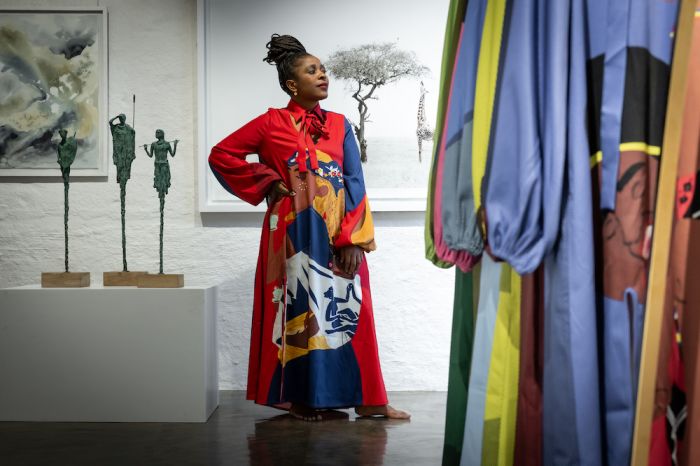 Singita
South African-born Thebe Magugu is a rising star in international fashion, putting the contemporary African narrative into the spotlight with his incredible creativity and ability to translate heritage into a modern world. Since 2017, Thebe has released eleven solo collections under his namesake label, as well as several capsules in collaboration with Dior, Adidas, and AZ Factory.
The link between Singita's 100-year purpose, and Thebe Magugu's 'Heritage Series', is a like-minded commitment to the preservation and protection of Africa's most valuable assets – vulnerable wilderness for Singita; and touching heritage stories and African cultures for Magugu. Singita proudly celebrates contemporary design and creativity in Africa and takes influence from the continent in many aspects of the guest experience from local ingredients and flavors in menus; to art and design found at the lodges, as well as wellness treatments using traditional methods.