Jill Weinlein
This year The Flower Fields in Carlsbad, a beach town in Northern San Diego is celebrating a rainbow of ranunculus thanks to an abundance of rain. "Ranunculus love rain, and this year their stems are thicker and their colors are bolder," said Fred Clarke, the General Manager of The Flower Fields at Carlsbad Ranch. The 2023 season's theme is "Live Colorfully" and according to Clarke, "Visitors can't help but smile when they are here."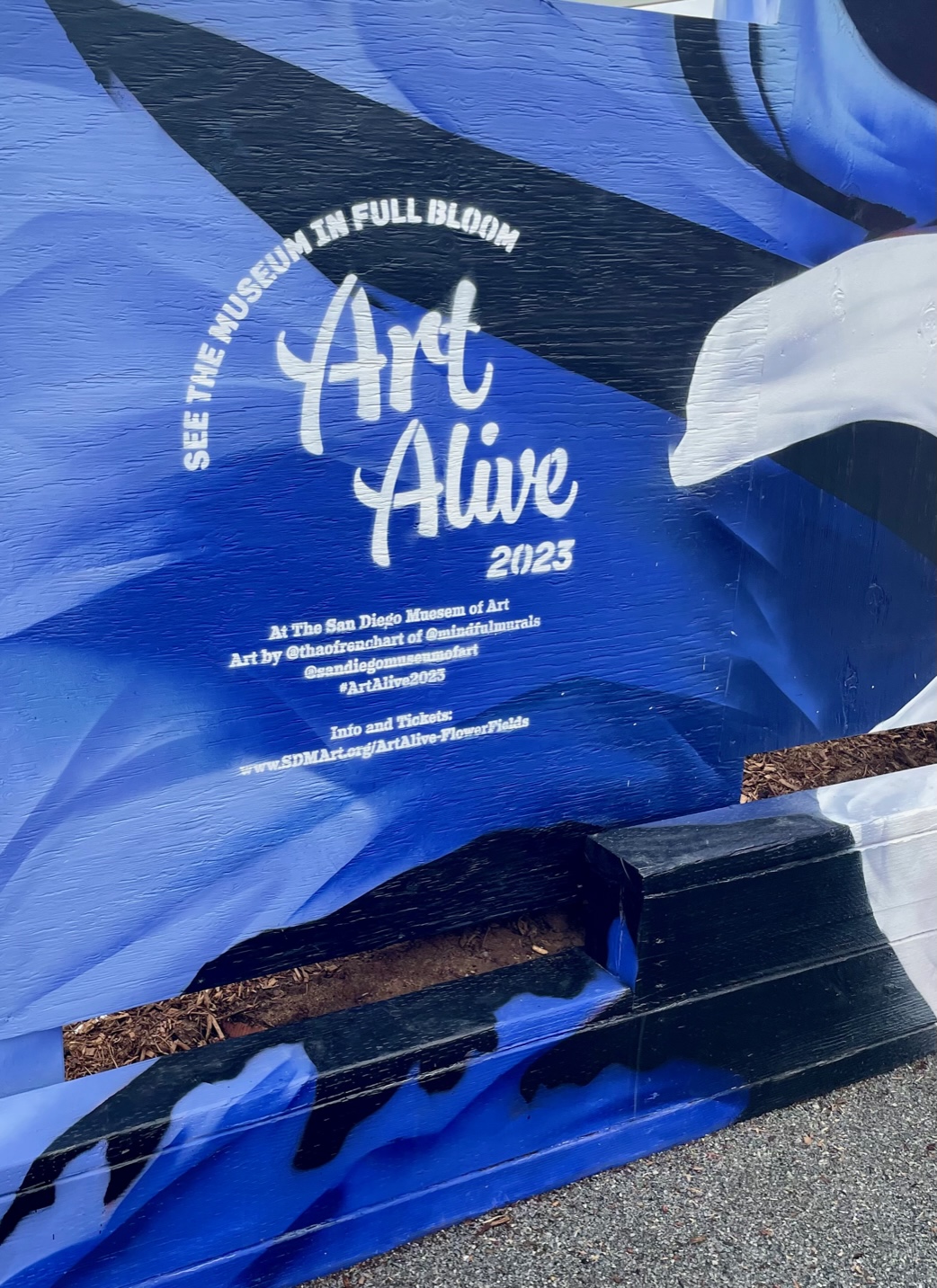 Jill Weinlein
Celebrating the return of Art Alive, The San Diego Museum of Art chose San Diego artist, muralist and photographer, Thao Huynh French to paint a mural at The Flower Fields. Using bold colors, her mural inspires visitors to learn about the museum's upcoming signature fundraiser on March 30 through April 2.
Throughout the weekend there will be an impressive display of colorful floral arrangements interpreting works of art from the museum's collection. Throughout the four days, immersive events include a dinner filled with culinary delights, garden activities and special exhibits.
Art Alive helps The San Diego Museum of Art raise funds to provide essential support for the Museum's exhibitions, education, and outreach programs. It's an expressionistic explosion of color featuring the beautiful elegance of nature.
The Art Alive 2023 Premiere Dinner on Thursday, March 30 begins at 6:30 to 11 p.m. On Friday, March 31, members can preview the Art Alive Floral Exhibition before the public, and later attend the Bloom Bath evening of festivities. On Saturday, April 1 and Sunday, April 2, the Art Alive Floral Exhibition opens at 10 a.m., and there will be garden activities from noon to 4 p.m.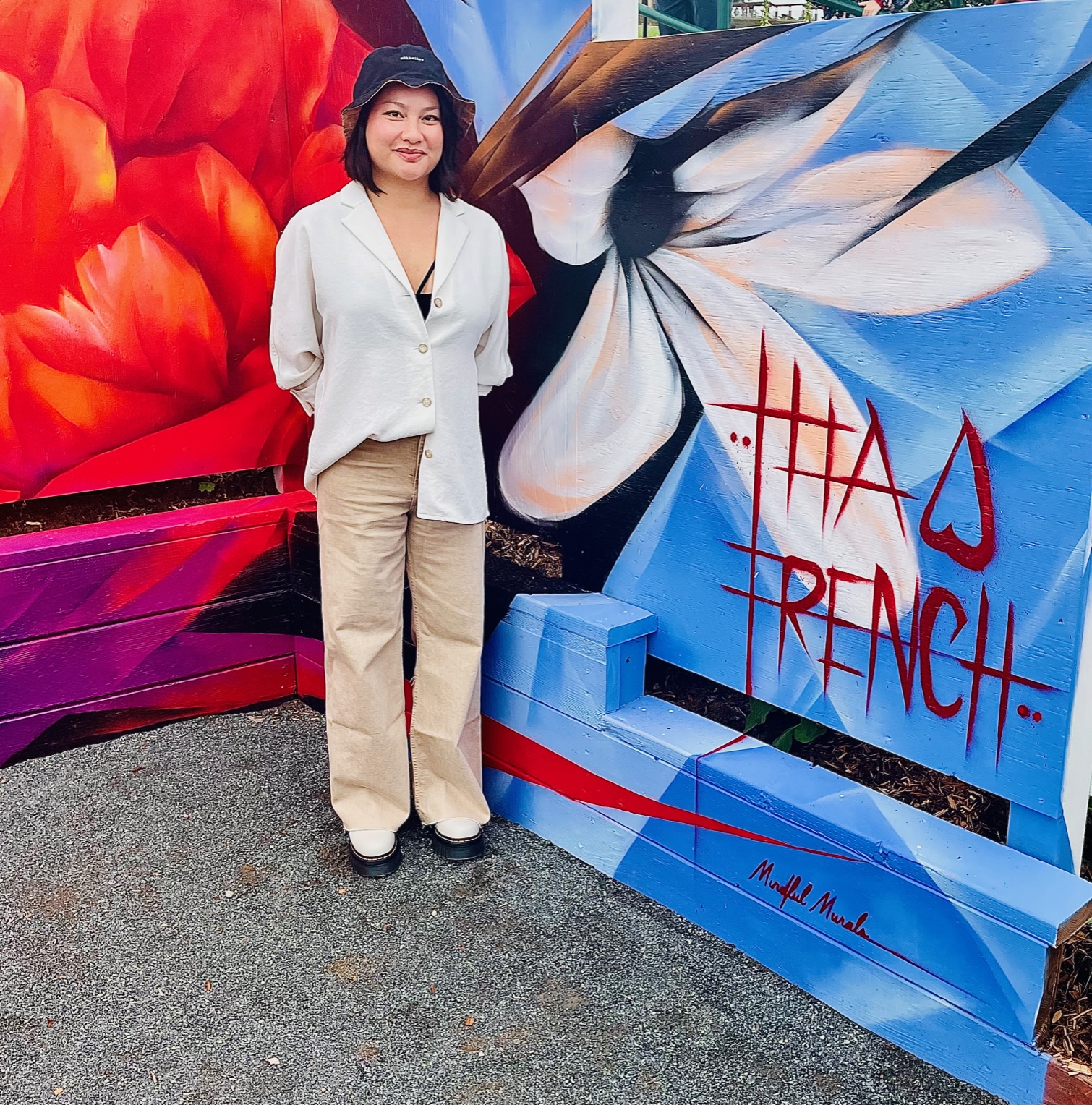 Jill Weinlein
Thao Huynh French 'Live Colorfully' mural in the Butterfly Garden area, is a thought provoking communal space of solitude. In a statement, French shared, 'In an environment full of overstimulation, distractions and chaos, this piece is designed as a form of refuge for the mind and soul.' She uses flowers in her work a lot as a love language to herself and to others.
Born in Cam Ranh Bay, Vietnam, she moved to Fresno, California as a child, and later moved to San Diego. 'We are reminded daily of just how overwhelming the world can be and how there is an emphasis on the differences between us,' she shared. 'We are all searching for the beauty in everyday and in small moments of joy, even when we don't feel those things inside us.
Her hand and spray painted mural of flowers and textures are inspired by all of the elements of Joy-Abundance-Play and in her case creative freedom. Her hope is that every visitor experiences this too.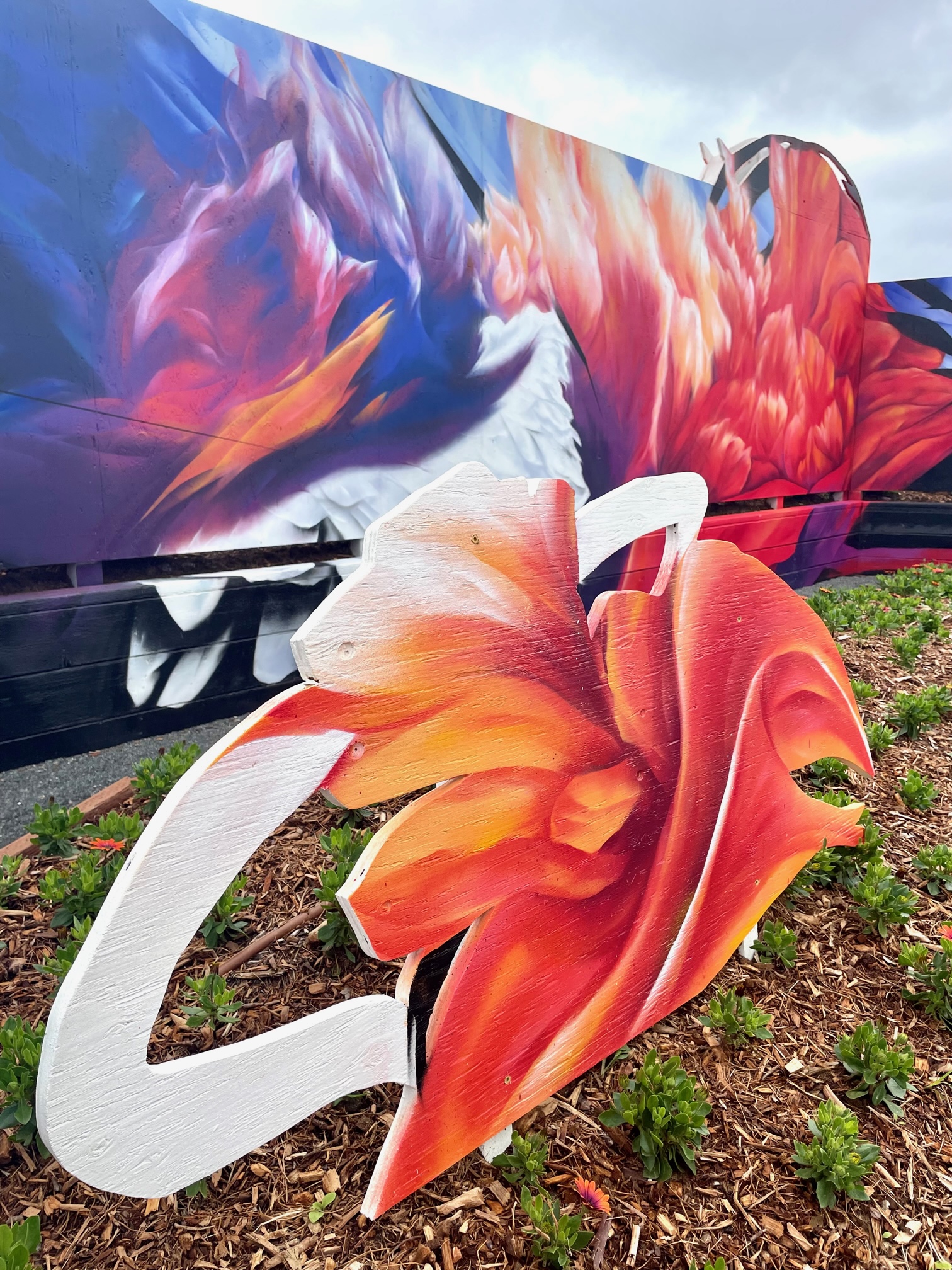 Jill Weinlein
Known as a co-founder of Mindful Murals, a creative social enterprise with the mission of bringing communities together through the power of Art, French and her husband and business partner have painted over 400 interactive murals for schools and public spaces in Southern California to Mexico City. French's personal artwork explores different varieties of flowers and her Asian American heritage. She uses acrylic and spray paint as primary mediums with no limit to use of color.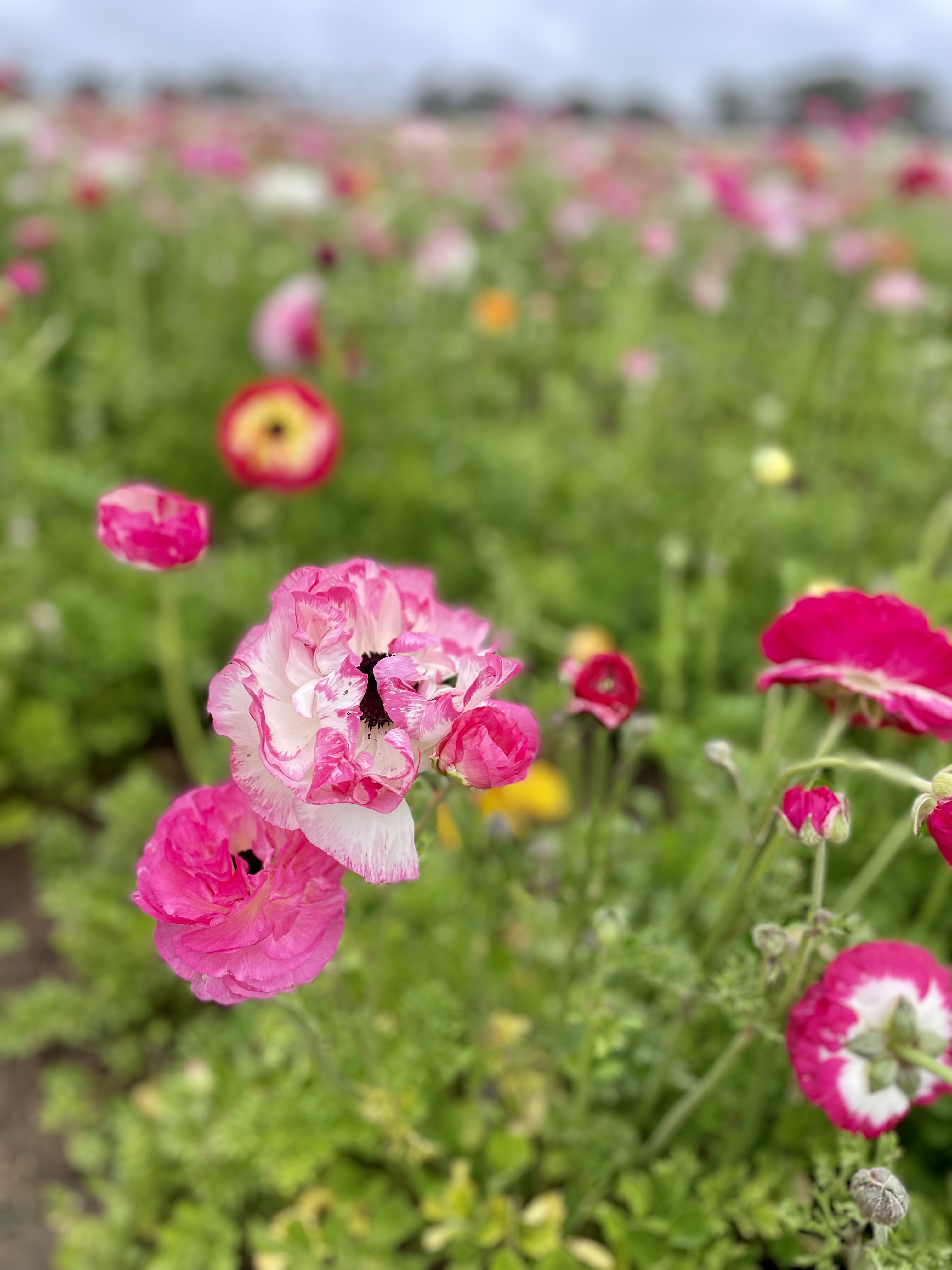 Jill Weinlein
Visitors can ride a wagon pulled by a tractor and attend immersive events and activities that embrace this year's theme at The Flower Fields. Events include Meditation and Sound Healing Workshop, a Flower Design Workshop, Wine Tasting, Picnic in the Flowers and a Toddler and Me Yoga Story Time about plants and flora.
The American Flag of Flowers, Artist Gardens, Sweet Pea Maze and Cymbidium Orchid Greenhouse are always a fan favorite. This season will end with the iconic Mother's Day Celebration on Sunday, May 14.