Columbia Hillen
Inspired by famous muse of Belle Époque era Paris-ballet dancer Cleo de Merode, considered the first celebrity icon and nicknamed 'pretty little narcissus,' Le Narcisse Blanc Hotel & Spa is a mere five-minute stroll from the Seine at Pont de Invalides and Quai d'Orsay.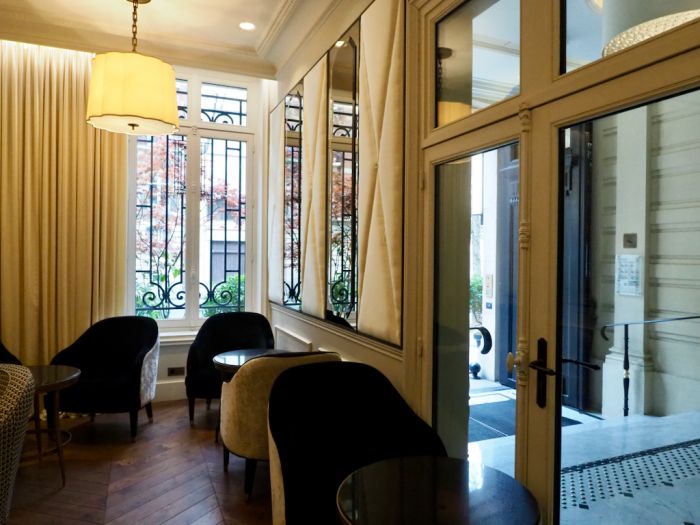 Columbia Hillen
From there, city sights such as the exhibition centre of the Grand and Petit Palais, the Museum of Modern Art and the Fluctuart boat bar, bookstore and gallery are within an easy walk. 
Even the Eiffel Tower and Musee d'Orsay are less than two kilometers away. As for nearby restaurants, simply wander over to nearby Rue Cler and you'll have plenty of choice.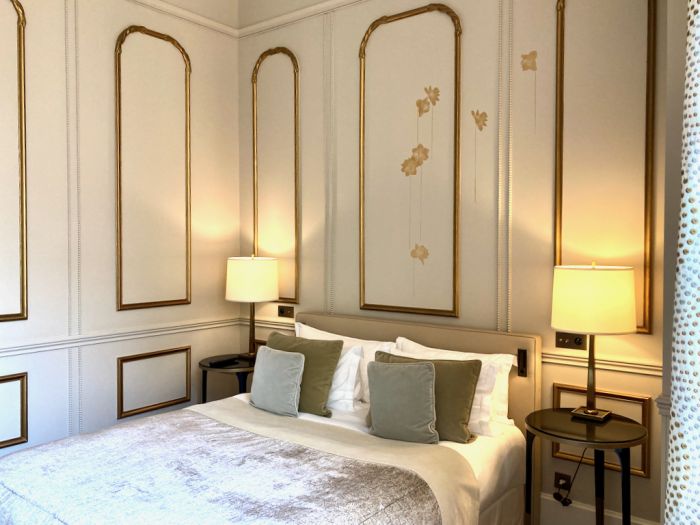 Columbia Hillen
This boutique-style hotel evokes classic French design with a modern decor. Our room, 306, designated 'superior' of the four categories available, featured walls paneled in white wood with hints of gold with painted decorative narcissuses and soft furnishings in warm, neutral tones. While some rooms overlook Parisian streets, ours granted views over an interior courtyard adorned with potted plants, so be specific about room location when booking. Larger rooms comprise sitting and living rooms, furnished private balconies and fireplaces.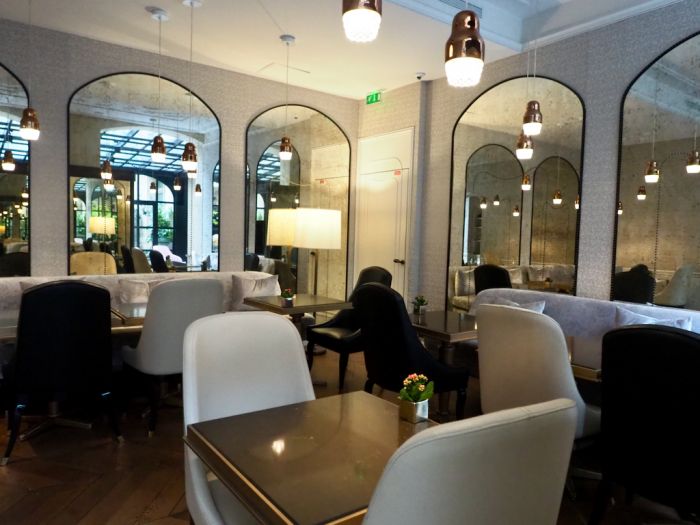 Columbia Hillen
One of the highlights of the hotel is its impressive spa located in the basement area and bathed in natural light flowing through a glass ceiling. It features a 13-meter pool bordered by tall pillars, a sauna and hammam at one end and a large jacuzzi at the other, plus gym and treatment rooms. I spent a most enjoyable morning leisurely swimming, then relaxing on spacious oh-so-comfortable beds that line the entire pool. We didn't experience the treatments so cannot comment on the quality of the massages and facials.
Columbia Hillen
A continental-style breakfast is served in the hotel's ground-floor, glass-ceilinged Cleo Restaurant, tucked discreetly away from the street in an inner room towards the rear of the hotel. Here, my companion and I enjoyed a tasty lunch – a delightful starter of leek roasted with wild garlic, with smoked caviar and seafood cream presented creatively boat-like on a blue plate decorated with borage flowers, the finishing touch being a lemon cream sauce poured by the waiter.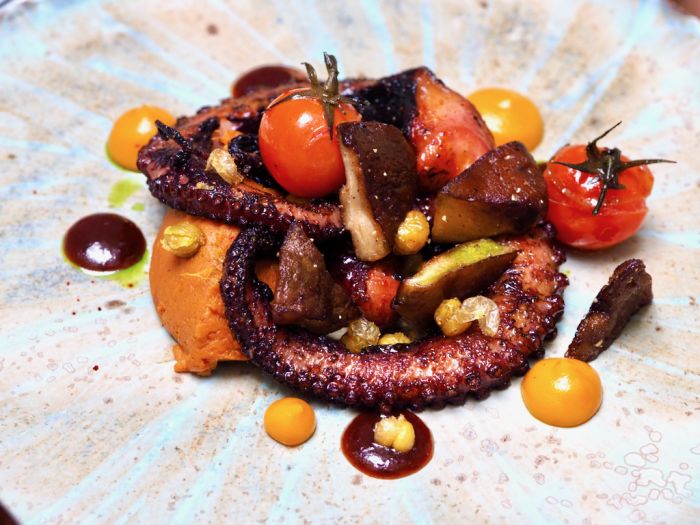 Columbia Hillen
Our mains comprised filet of veal, presented as peppercorn and honey glazed cubes, with candied lemon, roasted white onion and samphire, caramelized shiitake mushrooms, and seared octopus flavored with cumin oil, with mashed sweet potatoes and Bourbon barbecue sauce. Dessert was entirely unavoidable as I'm sure you'll clearly agree – chocolate mousse with salt flowers and mini-mounds of caramel peanuts with a twist of spices.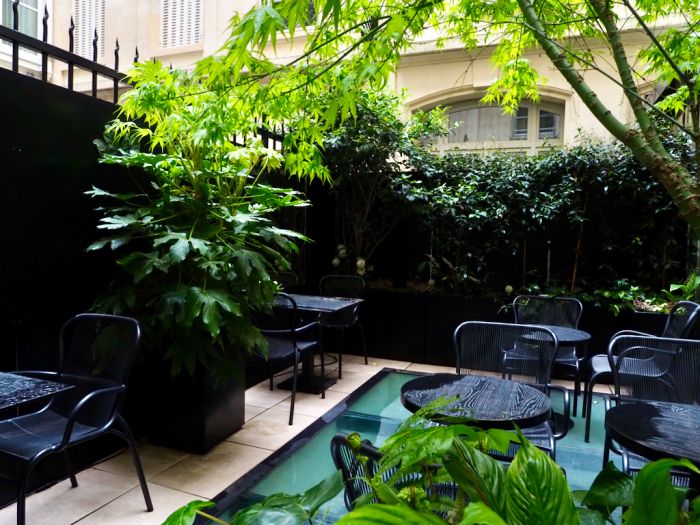 Columbia Hillen
Rightly proud her her work, we watched from our vantage point with amusement as the chef carefully photographed her culinary creations. 
Rather than eat in the restaurant, we chose seating in the extended lobby beside the inner courtyard. From here we had direct views on to the street through the hotel's entrance door.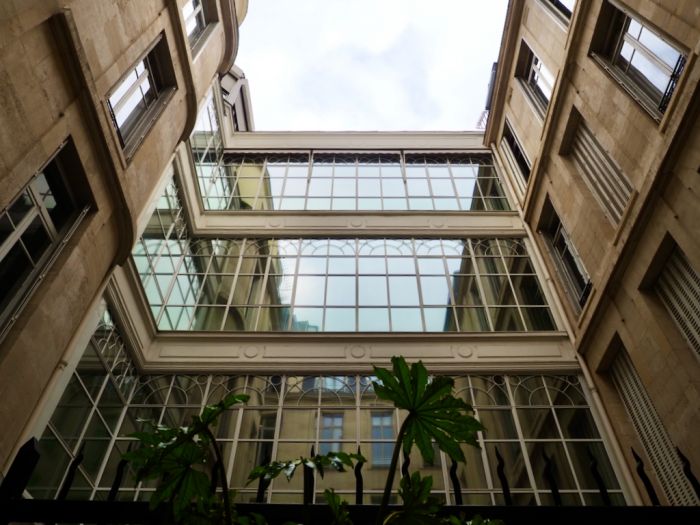 Columbia Hillen
An uplifting ambience here is accomplished by bright furnishings such as soft, pink-colored seating, crisp white tablecloths, fresh roses, marble flooring with lush carpeting in parts and globe-like lighting on a gleaming black table.