Food is an art form in San Sebastian, and nowhere is culinary craft displayed more creatively than with the region's colorful pintxos. The word means 'small snack,' but there is nothing miniscule about the culture surrounding the Spanish gastronomic mainstay. In San Sebastian, the bite-sized morsels are so much more than tasty and nutritious goodness – they are a way of life, uniting a community in shared laughter and conversation.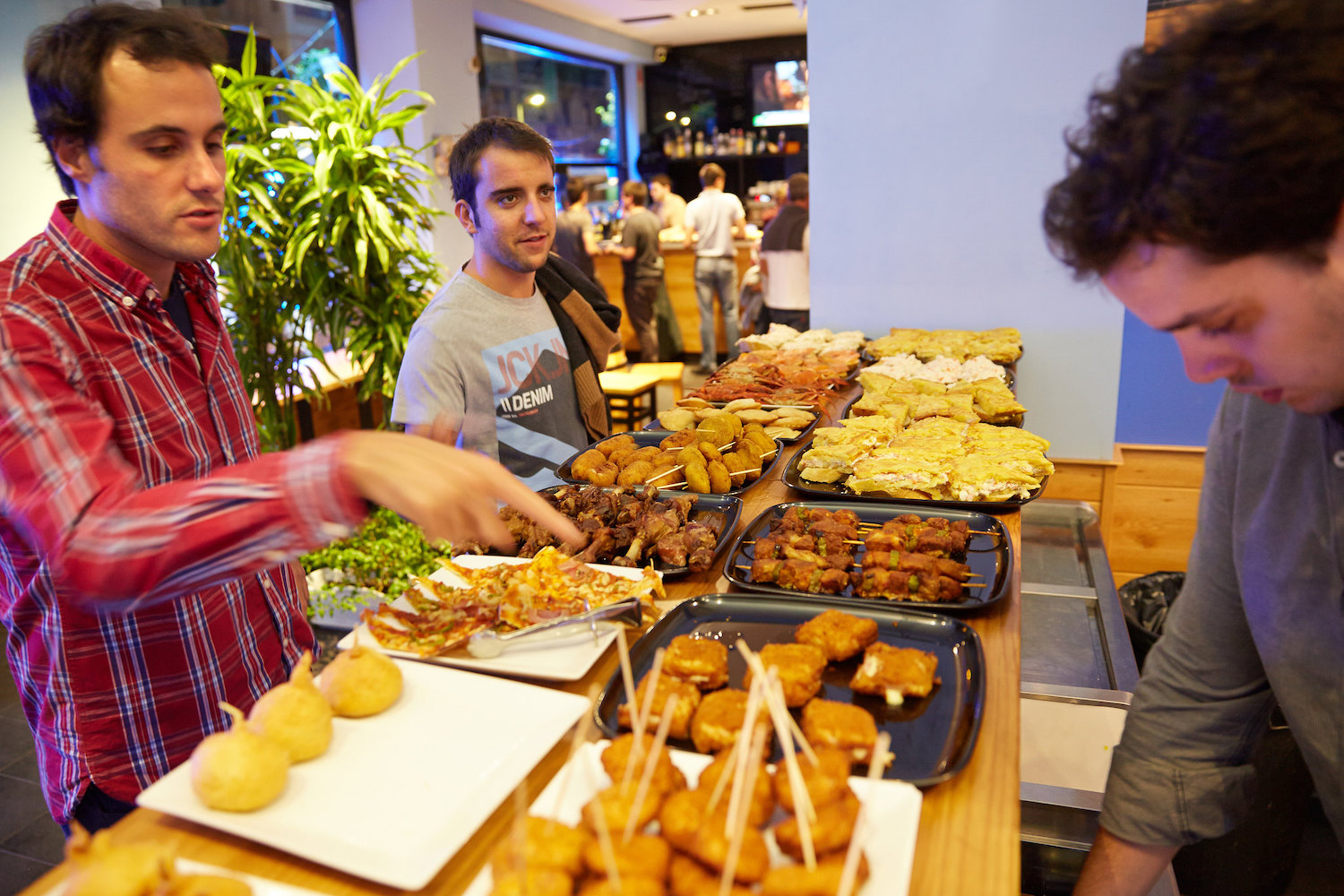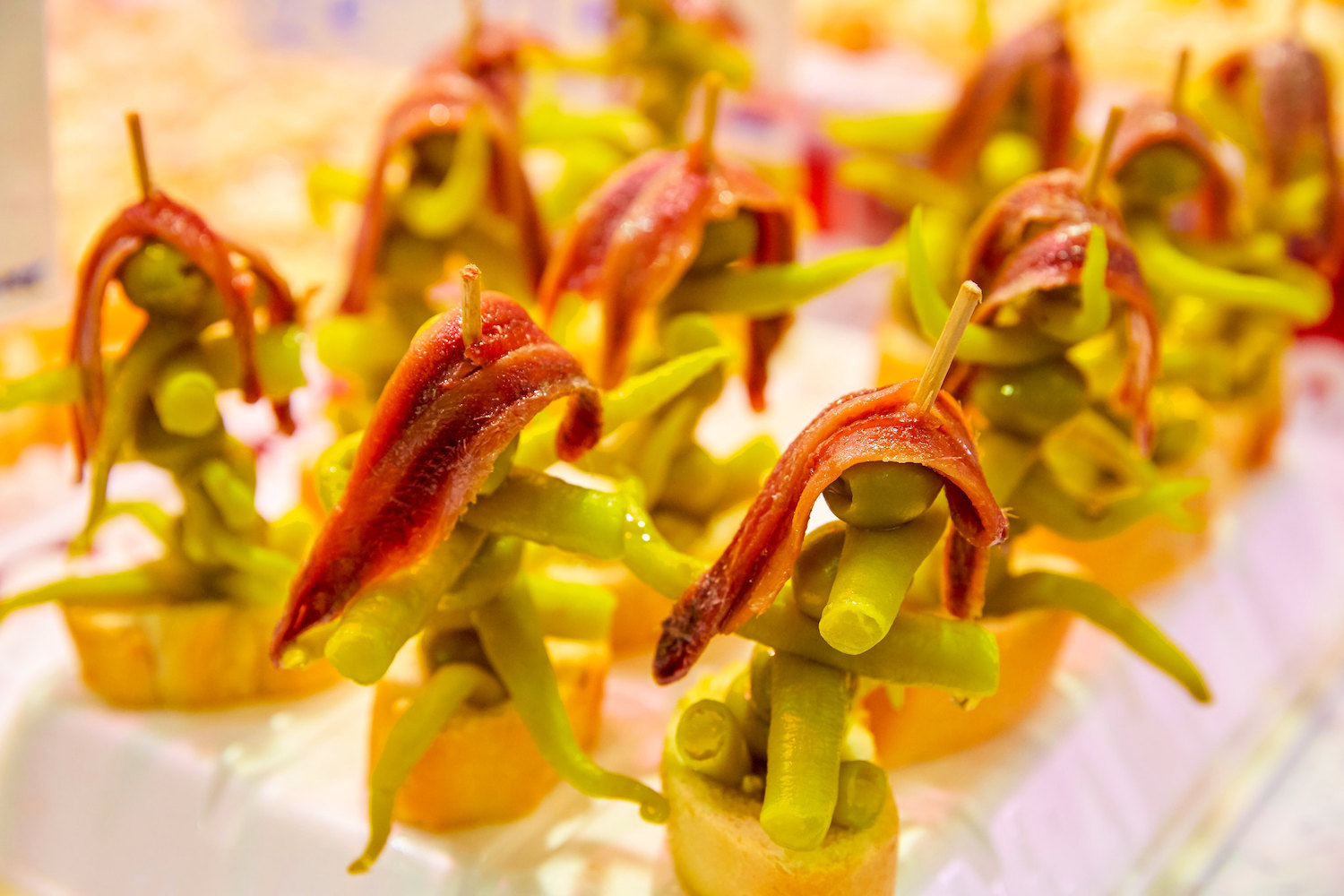 Within the narrow and picturesque streets of San Sebastian's Old Town are pintxos bar after pintxos bar where guests crowd the counters, ambling from one to the other in search of convivial sustenance. It's not unusual for guests to hit multiple locations in a single evening, in fact, it's encouraged. Two pintxos and a glass of cider or wine, and it's on to the next. Those in the know trek specifically to establishments known for their one particularly memorable pintxo, such as: 
.Arrate: Tosta de Papada Iberica (slices of Iberian bacon on crispy bread) 

.Bar Sport: Foie a la Plancha (grilled foie)

.Bar Martinez: Gamba Rebozada (battered prawns) 

.Bar Ipotx: Croqueta de Jamon y Huevo (lightly fried pieces of boiled egg and ham)

.Bergara: Txalupa Setas con Lagostinos Gratinados (grated mushrooms with prawns)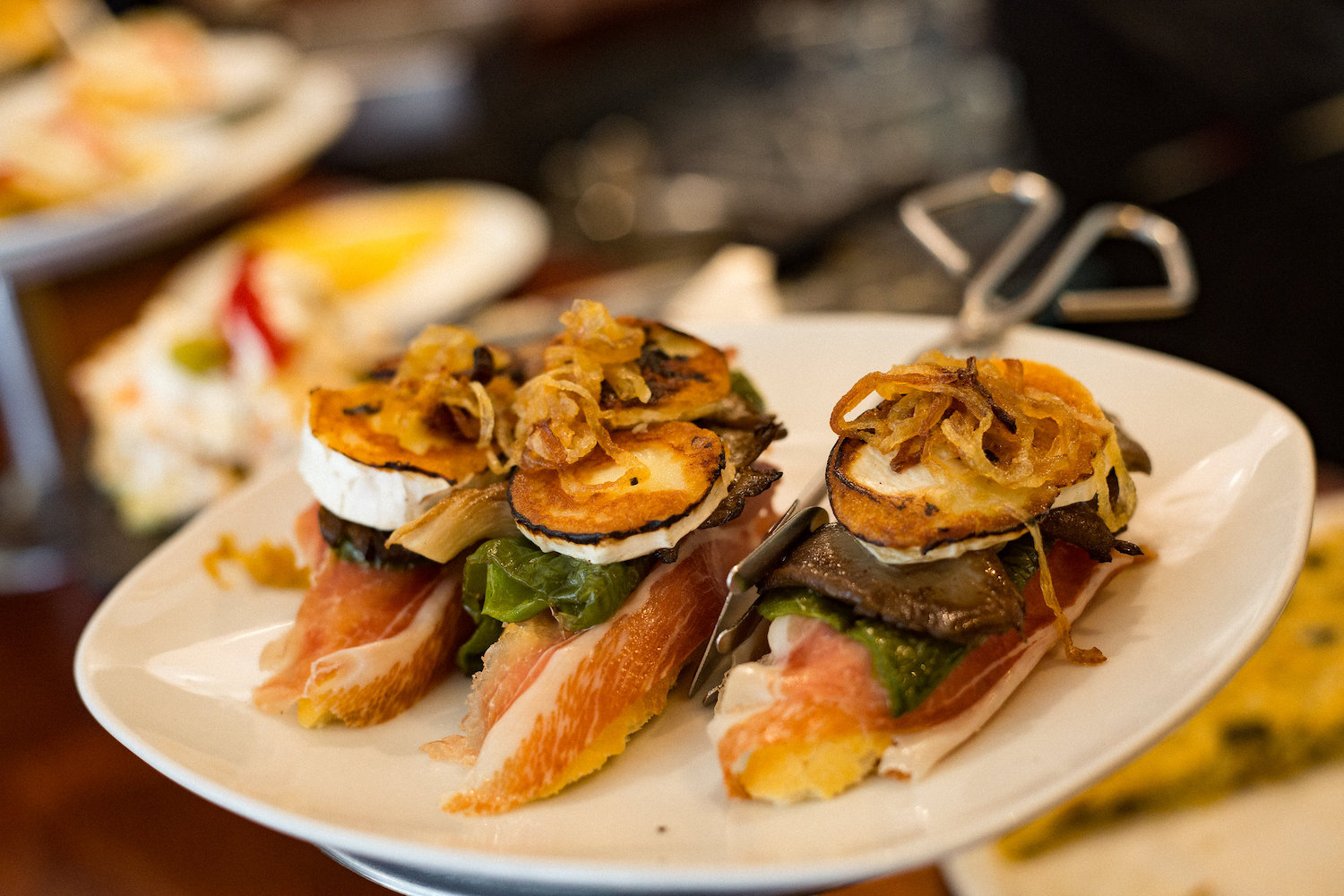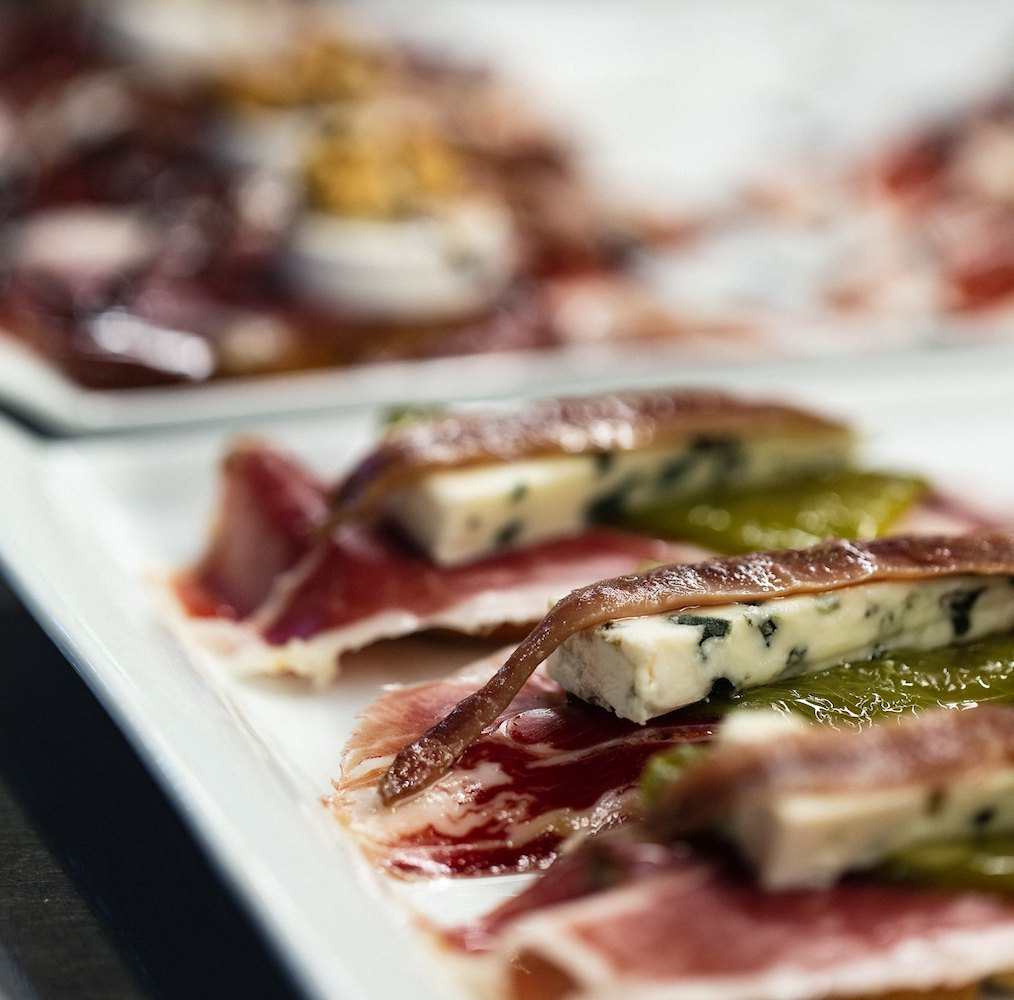 .Casa Valles: Gilda (skewered chili pepper, anchovy, and olive pickled in vinegar – thought to be the first ever pintxo)

.Ganbara: Tartaleta de Txangurrao (King Crab tartlet) 

.Kukuarri – Mini-Hamburguesa de Secreto Iberico (mini pork burger on sesame bread with chips)

.Mendaur Berria: Huevo a Baja Temperature (low-temperature egg)

.Txepetxa: Anchoas (anchovies)

.Txirrita: Txalupa (griddled baby squid brochette with garlic and parsley sauce)

.Zumeltegi: Brocheta de Rape y Langostinos (Anglerfish and shrimp brochette)
And finally, for dessert…the famous cheesecake at La Vina. Many the world over have tried to recreate this burnt, crustless, Basque delicacy, but the real thing, enjoyed within the restaurant that put it on the map, is hard to beat.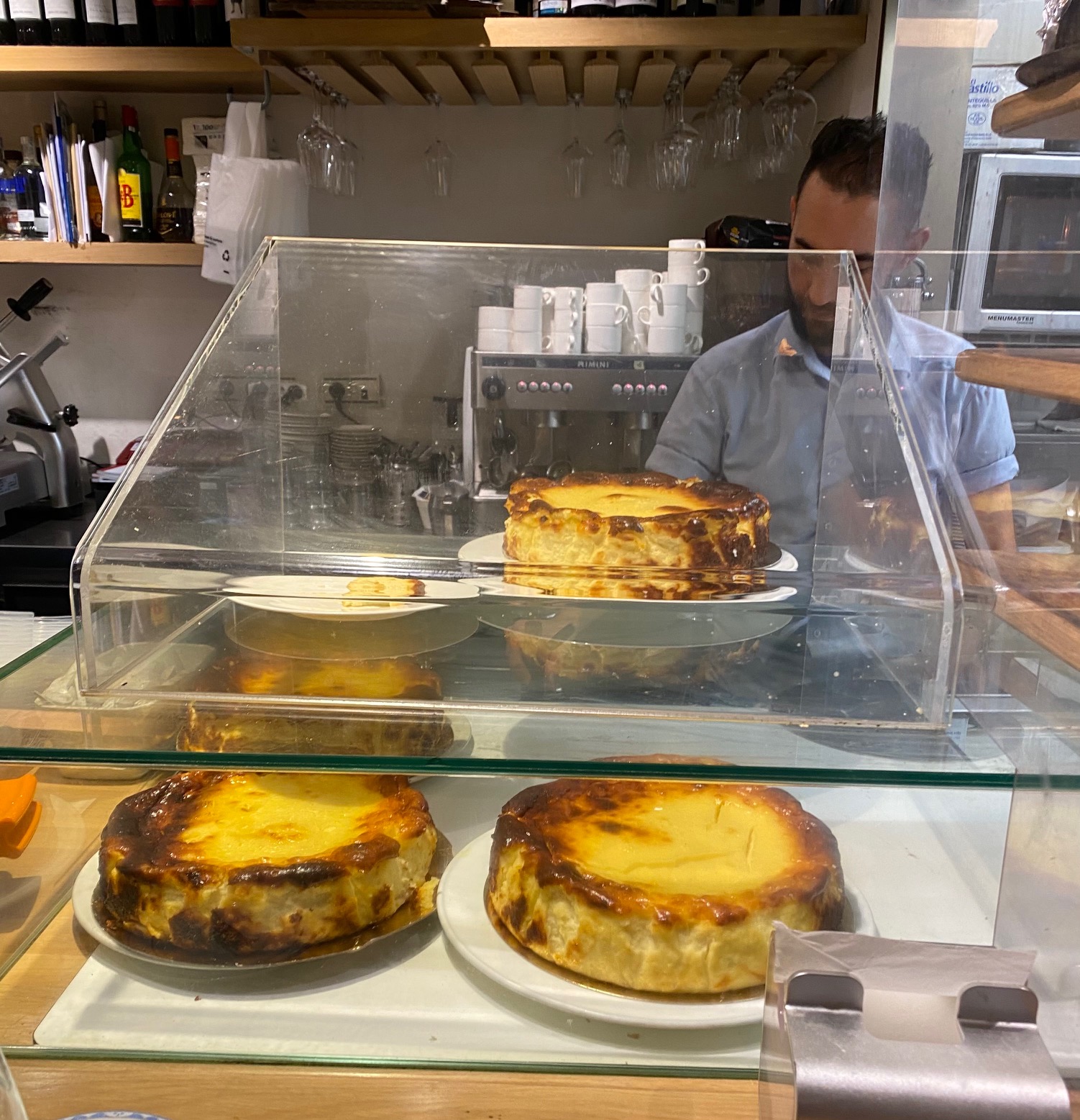 La Vina Cheesecake. Photo: Dan Miller
All photos courtesy of Donostia San Sebastián Turismoa, except where otherwise noted.
This feature is reprinted with permission from the author and from Essentialist, the private member luxury travel concierge service for passionate travelers.