From JustLuxe content partner iW Magazine
Greubel Forsey redesigns its tourbillon to create the new titanium-cased Tourbillon Cardan, the watchmaker's 8th Fundamental Invention and the latest in the series of patented, technically advanced timepieces. And while the oscillator here echoes the airy appearance of a traditional flying tourbillon, Greubel Forsey's version is anything but classical.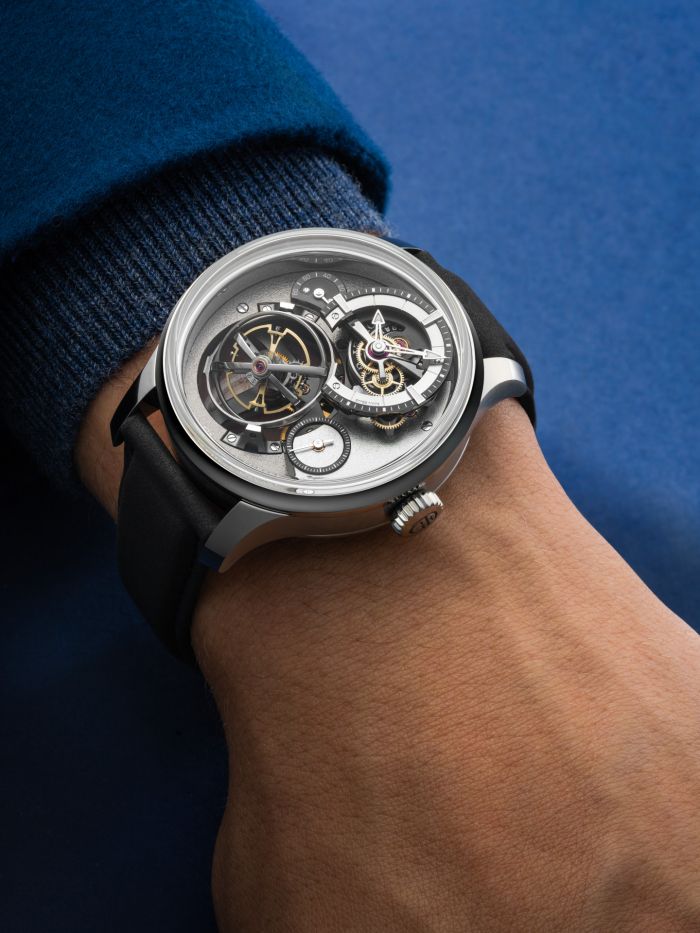 The new Greubel Forsey Tourbillon Cardan.
Rather than the usual sixty-second rotation, the tourbillon here rotates once every sixteen seconds. In addition, the balance wheel is larger than usual (12.6mm), which tends to optimize its oscillations.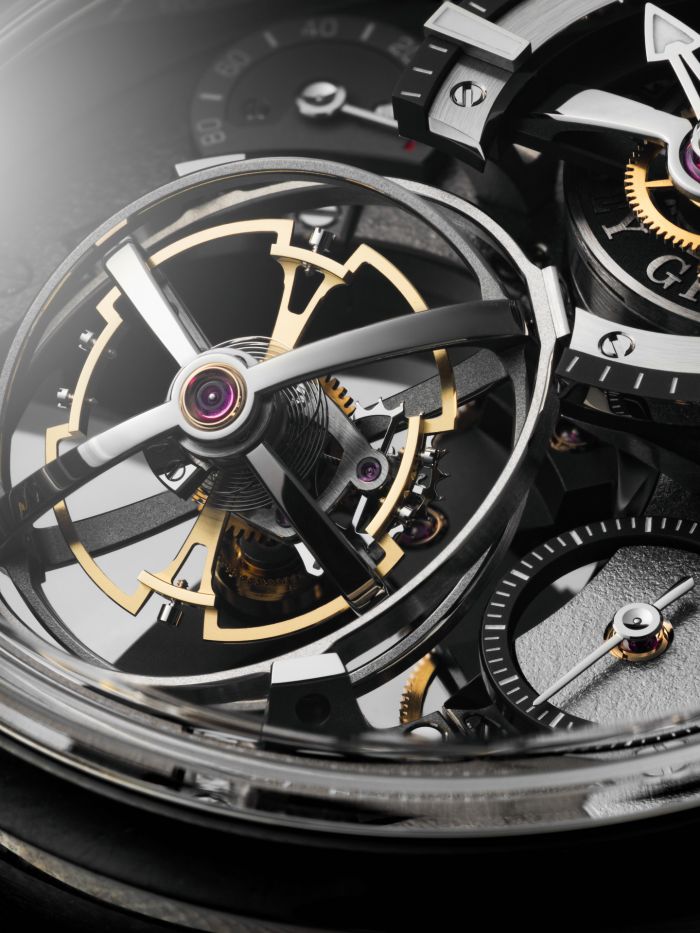 Greubel Forsey explains that not only do these two factors enhance chronometric precision, but the tourbillon's high inertia also makes it less sensitive to shocks and variations in speed.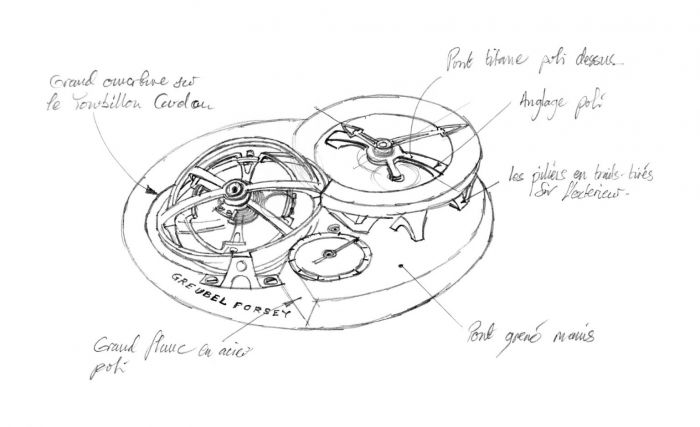 Greubel Forsey combines this larger, faster tourbillon with a revolving 30-degree angle and two constantly tilting rings that guide the tourbillon, tilting backward and forward in forty-eight seconds. Though this movement may recall the use of gimbals in some marine chronometers, the new design is just a bit more complicated.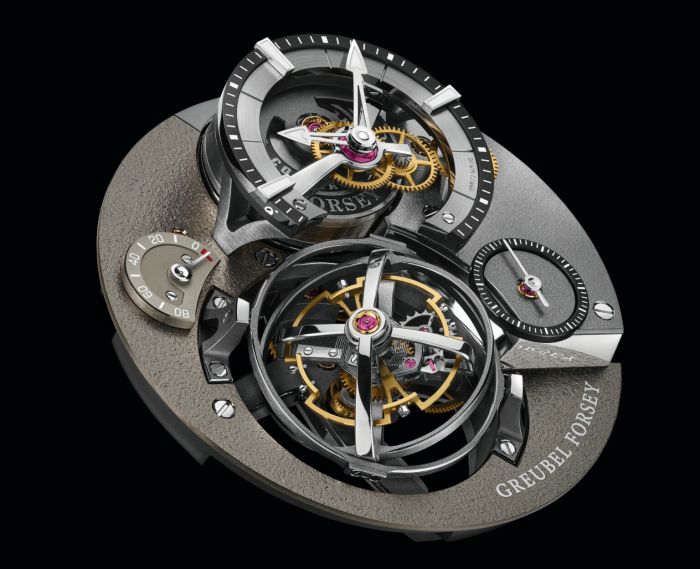 Greubel Forsey explains that in this new watch, the tilt of the rings is controlled with a range of +30° to -30°, which, when combined with the inclined tourbillon, offers a "better ratio of angular velocity to chronometric performance."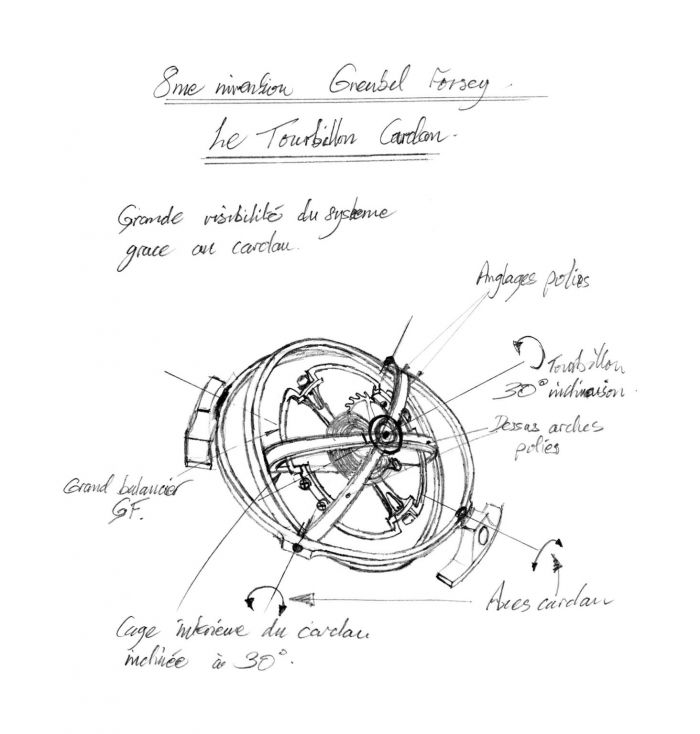 With four stacked barrels, the Tourbillon Cardan offers an impressive eighty hours of highly chronometric power reserve.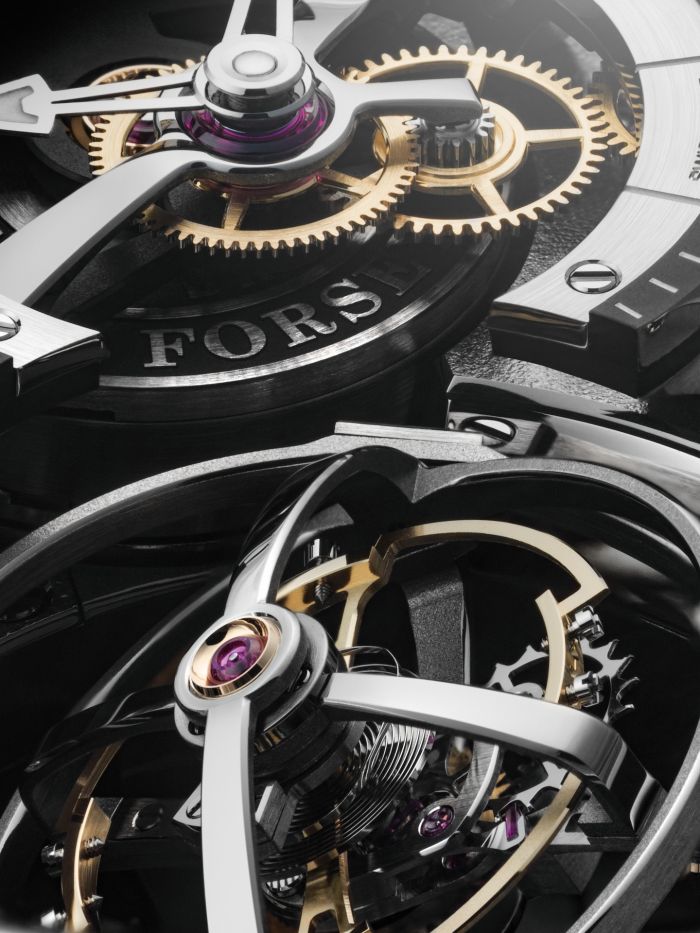 Greubel Forsey showcases its new tourbillon within a 45.5mm titanium case with a domed sapphire crystal, which allows for a full view of the large balance wheel and swaying dual rings.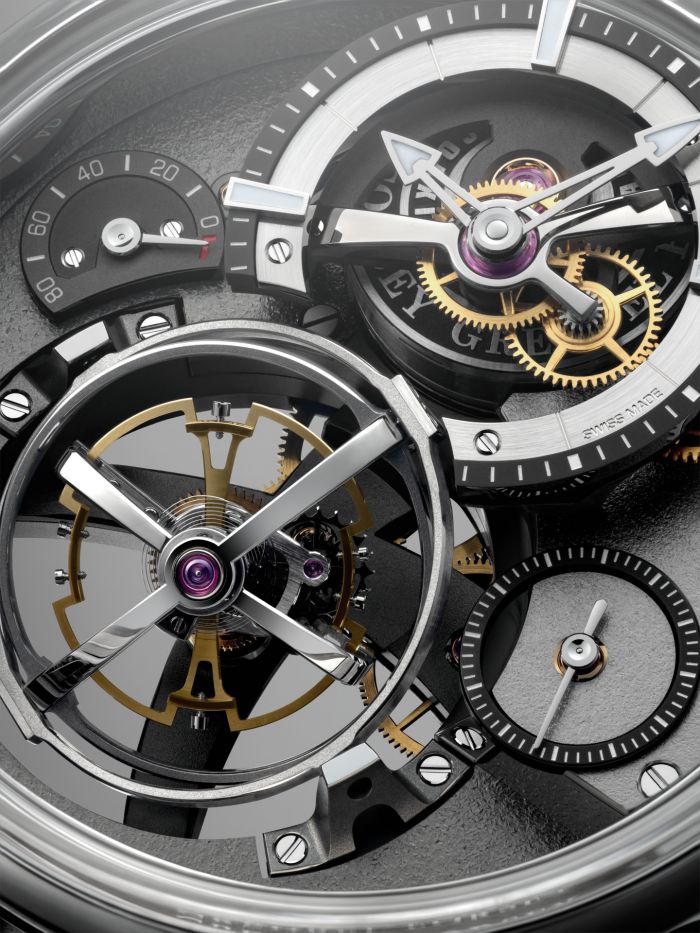 And of course, Greubel Forsey hand-finishes each component of the Tourbillon Cardan.  Many finishing procedures here are unique to the watch, including the frosted titanium finish on the tourbillon cage and the large polished flank finishes above the titanium main plate. (See the Greubel Forsey website for a full list of specifications.)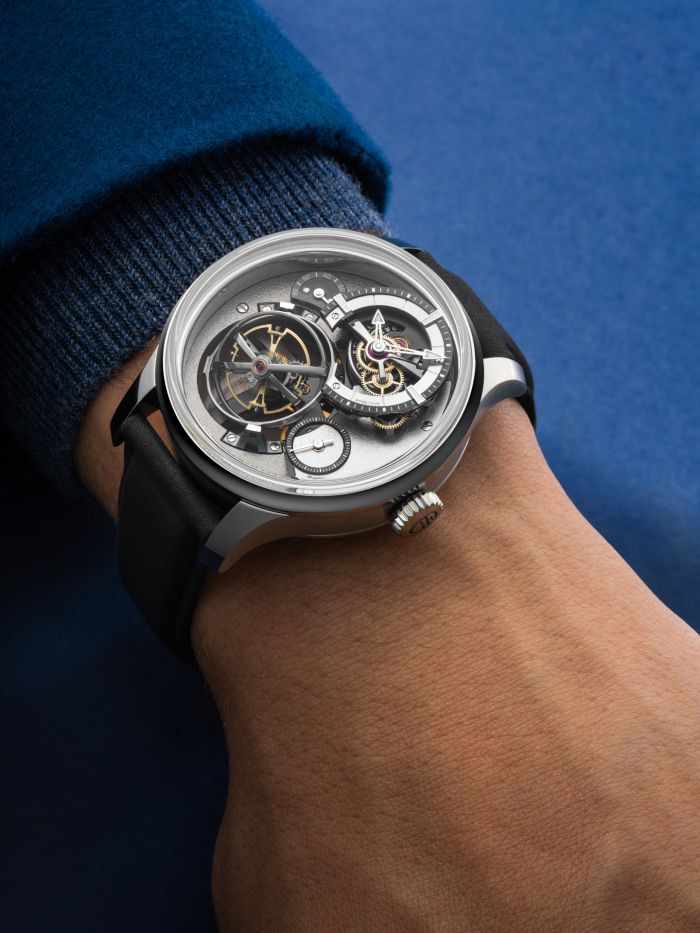 Greubel Forsey plans to build about eleven Tourbillon Cardan watches annually, with a total output of fifty-five watches during the next five years. 
Price: $534,000.