It's down an ordinary street in a typical Cuban neighborhood. There you'll see mainly homes, a shell of their former glory from the 1950s, most of which, like the roads, are in a state of disrepair. Passing through the area, you'll also see cars from that same period, patched up with bondo and billowing out black exhaust fumes as they putter along. There amongst this backdrop, you'll find a salmon-colored building in sparkling new condition. It is a  throwback to another time of elegance and sophistication. This exclusive abode has quickly attained a well-earned reputation for providing the creature comforts required by today's well-to-do travelers.  Here is where you'll find the recently opened Voya Boutique Hotel. 
There are endless reasons to go to Cuba and Havana in particular. The culture, art scene, music, exquisite Cuban cuisine, and, of course, to dance in the birthplace of salsa.  Besides the warm and genuinely friendly people, Cuba offers an irresistible winter respite with pristine white sand beaches and crystal clear waters untouched by mass tourism. Havana is nothing short of culturally rich where the afro Cuban influence on music, the arts, and culture is at every turn. The Voya Hotel is a new five-star boutique hotel made specifically for the culturally curious to explore this fascinating city.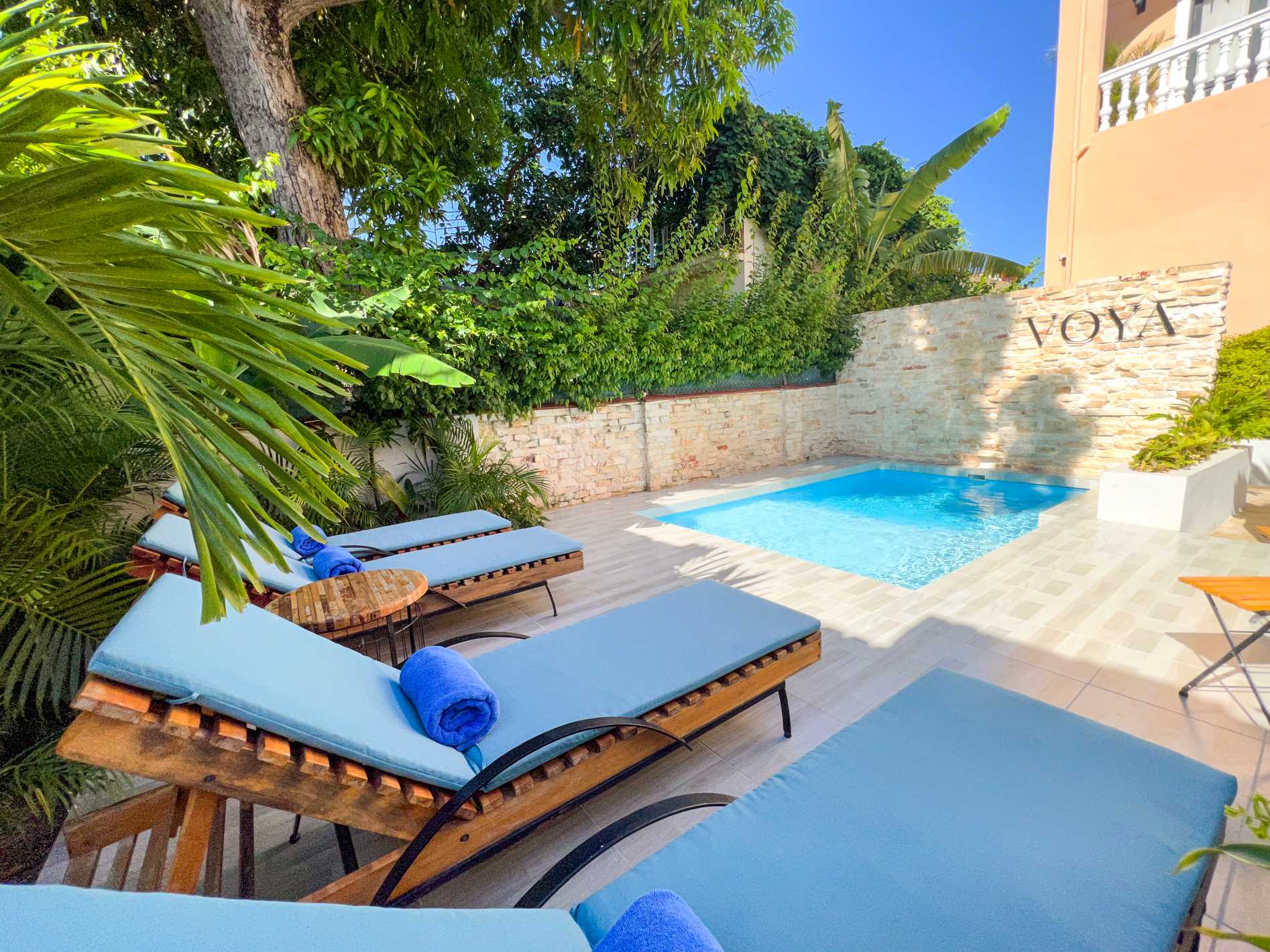 The hotel is part of a wave of new privately owned boutique hotels popping up around Cuba. Locally born and international entrepreneurs have seen the promise that Cuba represents from easing US travel restrictions.  The flight to Cuba is a scant 45 minutes from Miami yet the experience is from another time and place if seemingly not from another planet.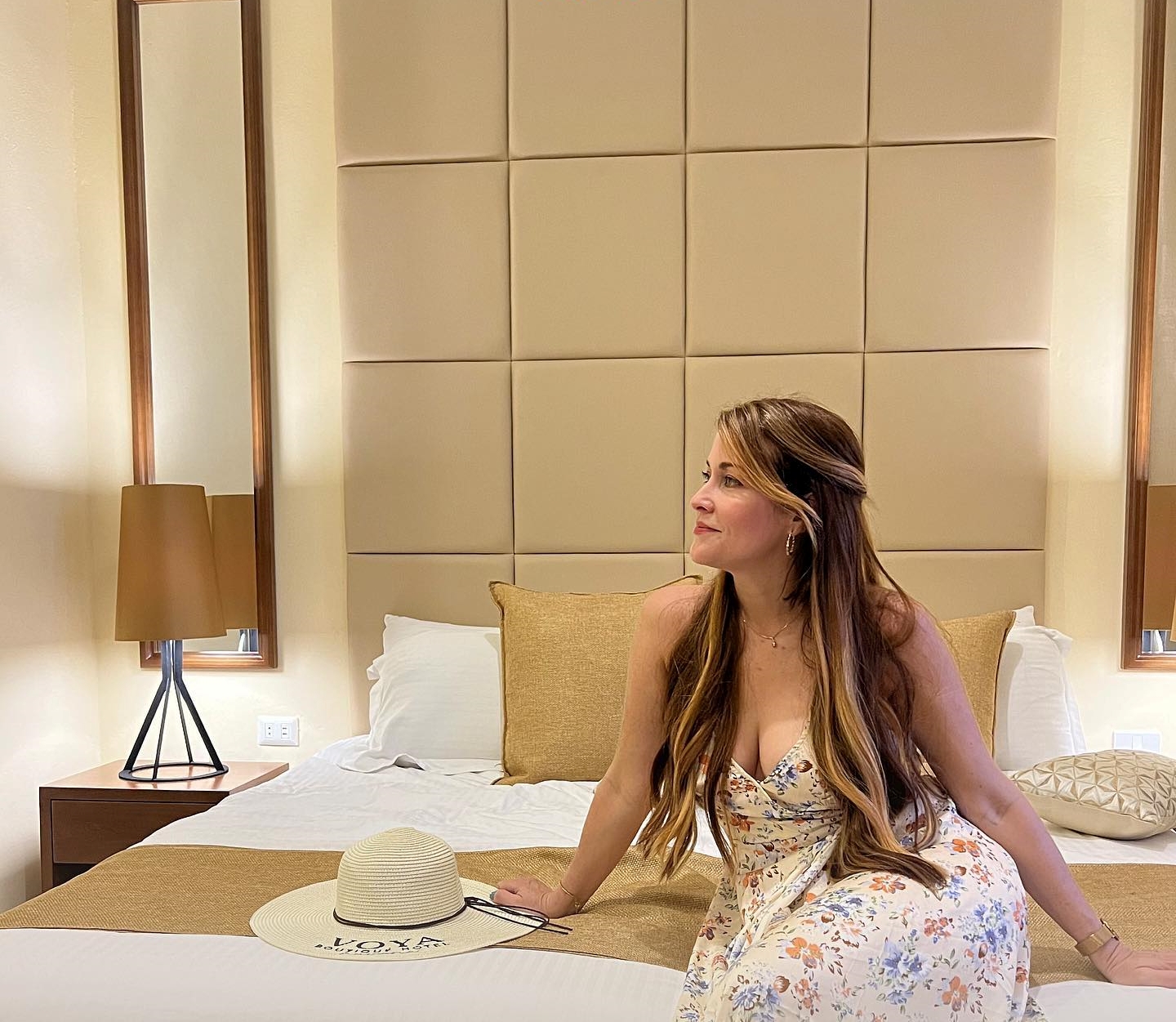 Most of the world does not have travel restrictions to Cuba however Americans do but can travel under several conditions. The basic idea is that American dollars cannot be spent where it supports the government. That would mean it would be a violation to stay in most of Cuba's large hotels and resorts that are jointly owned by the Government. So that's the big names and all-inclusive such as the Melia Brands – Sol, Paradisus, and Melia – as well as other Spanish companies Iberia, and the two hotels managed by Kempinski.  However, small boutique hotels such as Voya are considered privately owned, and under the support of the Cuban People act, it is completely legal for Americans to travel to Cuba and stay in its new breed of boutique hotels.  Before you make your travel plans, be sure to check on the up-to-date regulations on the US government site  Americans with a valid visa can stay up to ninety days which is ample time to fully explore this, the largest island in the Caribbean.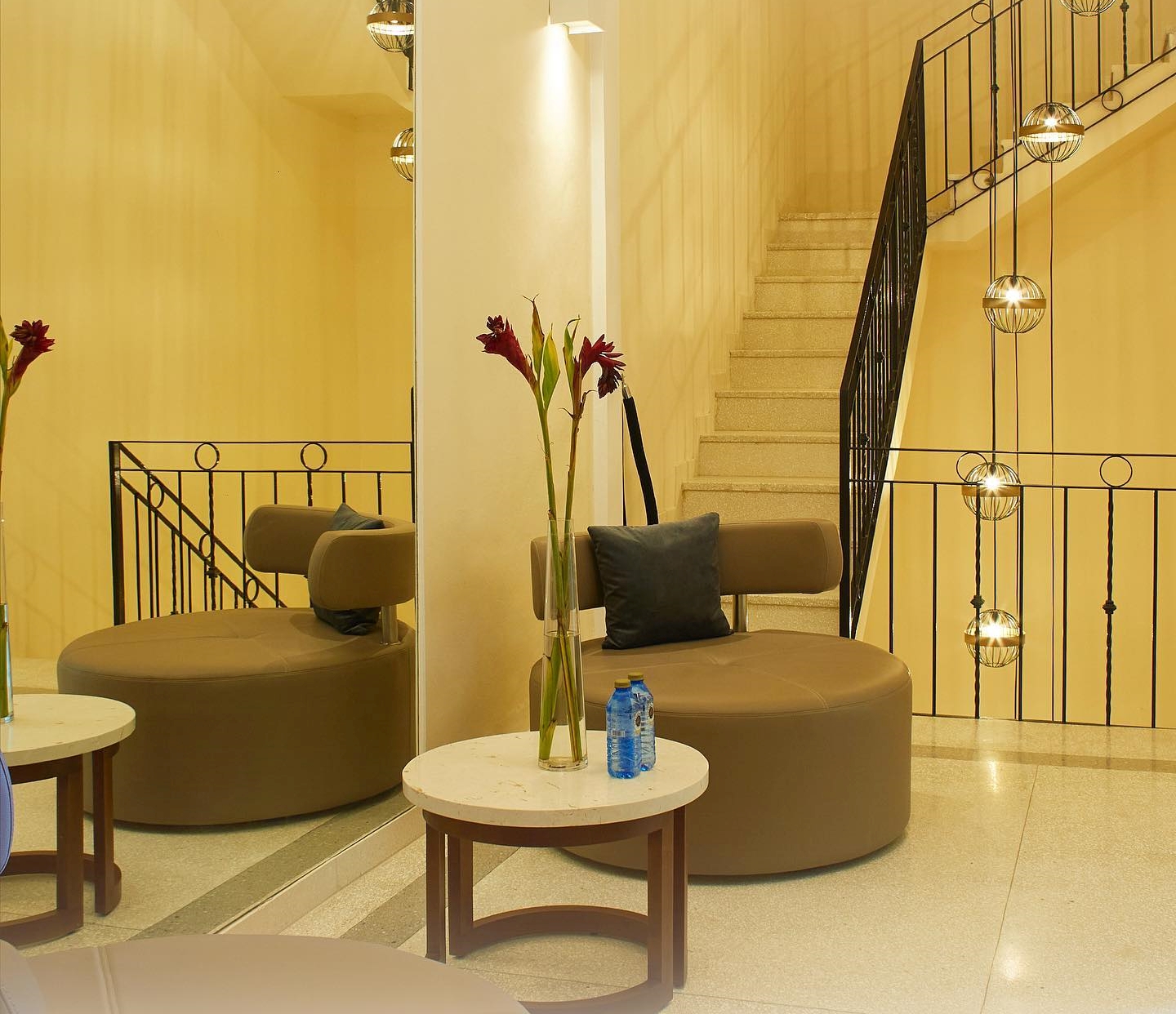 The Voya Hotel is the perfect hotel for jet setters who are accustomed to upscale accommodations,  to stay and explore Havanna. From the outside, it is palatial with well-coifed lawns and gardens and a wide veranda set behind roman columns.  Indoors sparkle with marble floors and a glittering chandelier above and a bouquet of fresh-cut flowers.   This hotel is elegant, sophisticated, and fancy throughout with 20' ceilings,  Spanish tiles, and creatively designed wrought iron gates.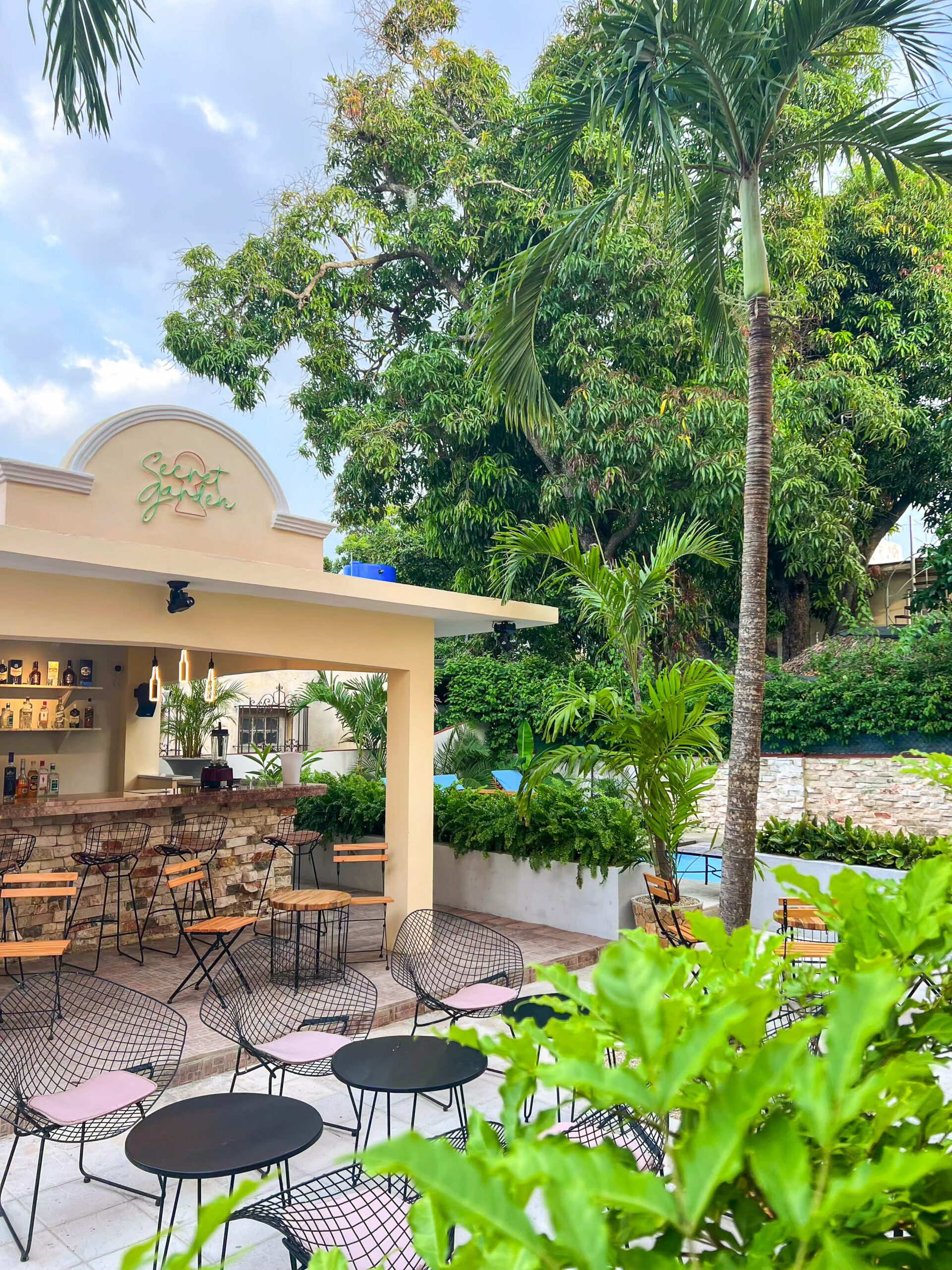 One of the hotel's other standout features is its Secret Garden, an outdoor living space with a bar, and several places to sit and have drinks or meals alfresco. There you'll find a small pool surrounded by palm trees with chaise lounges as well. During the day it is a great place to chill out and cool down while at night it is ideal for a pre-dinner drink.
The hotel has only 10 rooms so it never feels overly busy. The guest rooms are well-appointed with comfortable furnishings and amenities. The Voya suite is spacious and stylish with a separate living and bedroom. The bathroom is lavish with Lalique amenities as well as a jacuzzi tub ideal for relaxing after a long day of exploring the city. There's also a lovely balcony with lounge furniture and a sun lounger to take in the fresh air or morning coffee courtesy of the in-room espresso machine.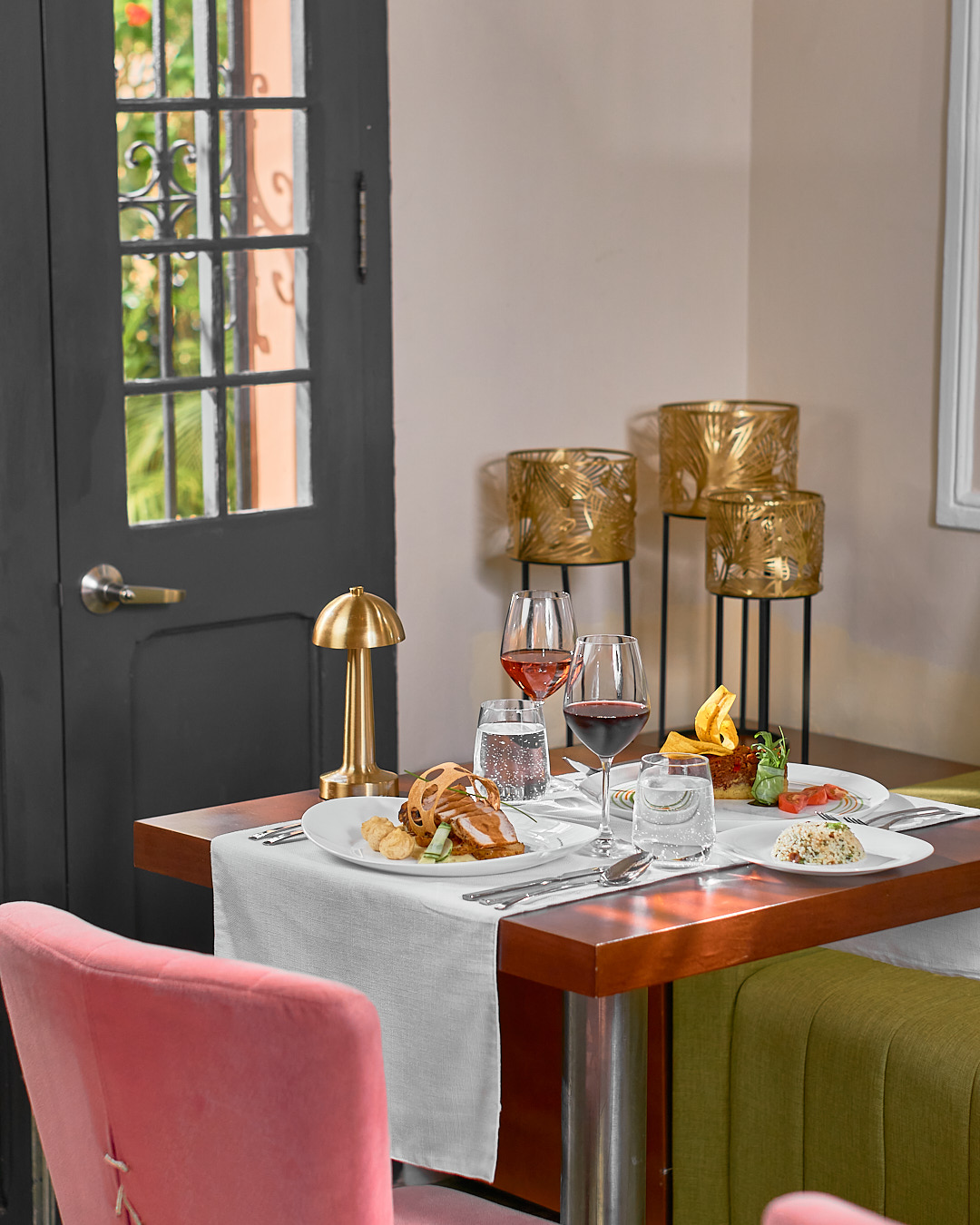 There are many great places to satisfy your love of Cuban food in Havana and one of those stand-out restaurants is at the hotel in their Brasserie 255 restaurant. This is a proper fine dining restaurant as you would find in the top cities in Europe with white table clothes, cotton napkins, and a proper service setting. The attention to detail doesn't stop there as the tables are set up in several rooms in this Victorian-era mansion-turned-boutique hotel.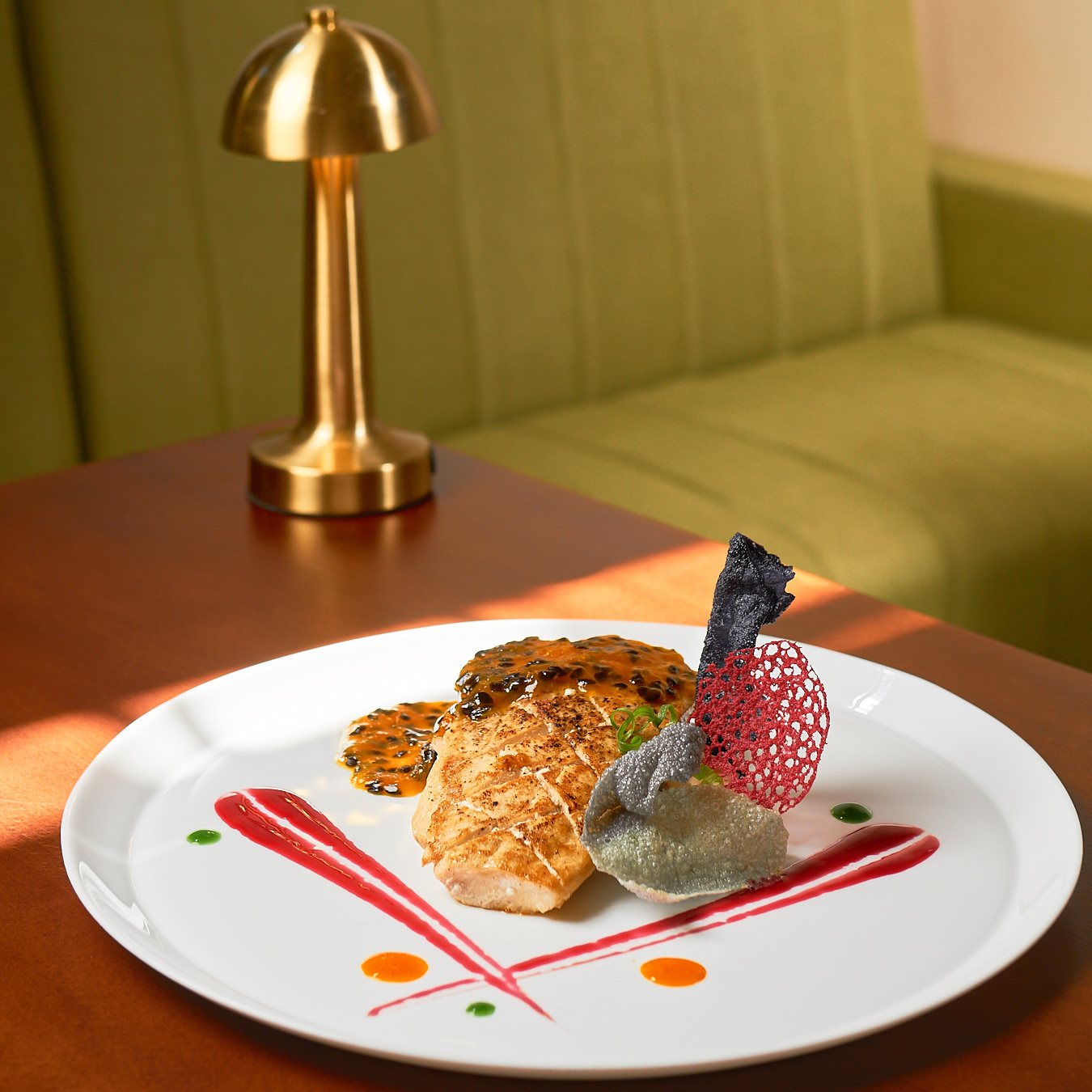 Each dish is clearly Cuban but reimagined based on haute international cuisine and culinary techniques. Not to be missed are the ceviche: fresh white fish with tangy spices, and the beef carpaccio thinly sliced beef with a Picante sauce. For the main, one cannot go wrong with the ropa vieja but it is not as you would imagine. It's served on a crust of plantains and beautifully plated. A great spin on a traditional Cuban dish. Every dish is top notch from the ingredients to the preparations to the artful presentation. Guests will also be pleased with the extensive wine list with a good selection of delicious international wines as well as world-class service.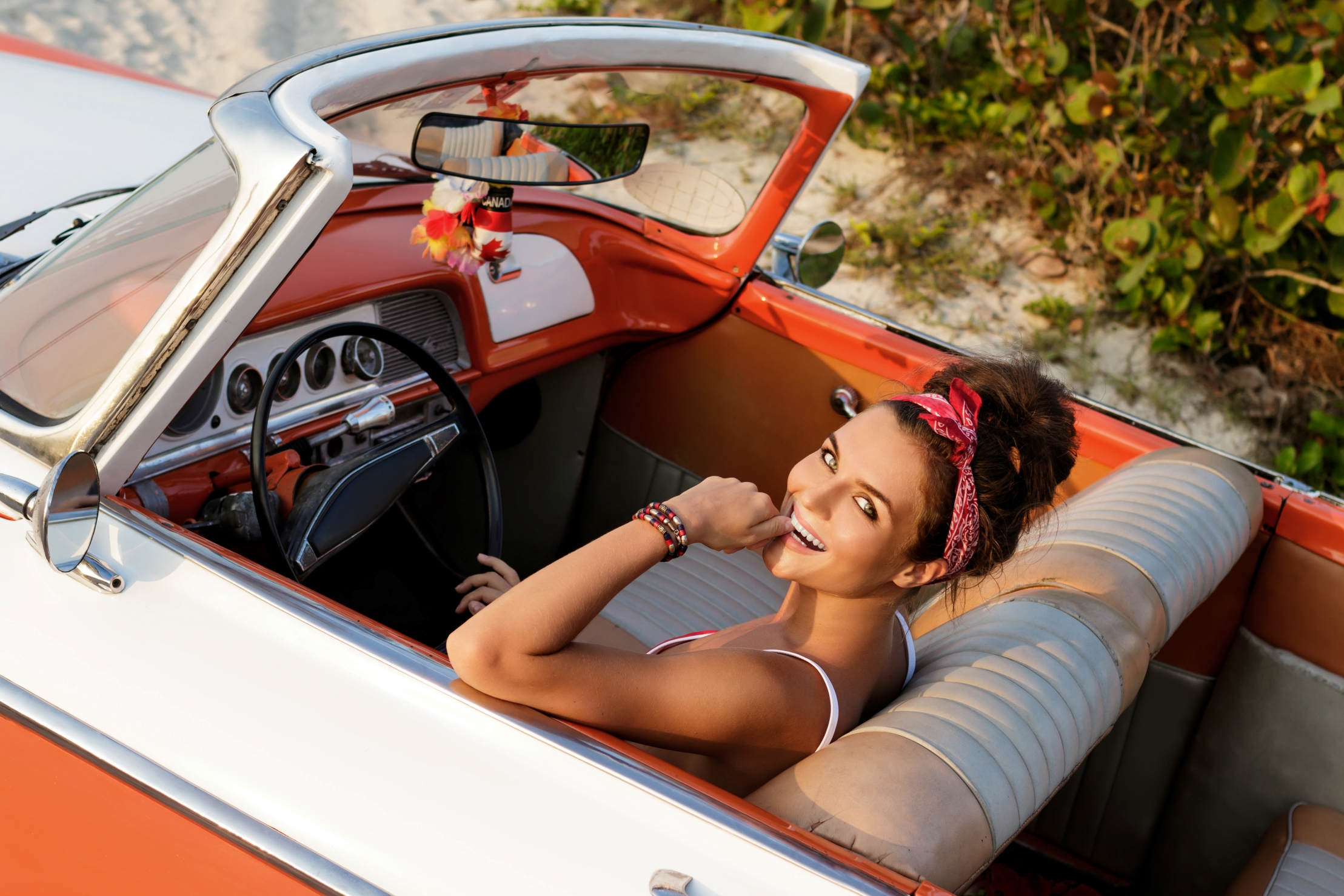 For those who have traveled around the world, Cuba represents an exciting new destination to explore. From the design and décor, dining experiences, and service, the Voya Hotel raises the bar of hospitality in Cuba and puts it on par with the best five-star boutique hotels in the world.