Magellan Jets/Joshua Hebert
Joshua Hébert has a unique experiential balance:  In 2001, he launched Jet International, so when Mr. Hébert founded Magellan Jets in 2008, he was already an experienced manager in the aviation business. But prior to the aviation business, he worked in the financial services field at Paine Webber in New York.
With these two cognitive disciplines, and by his own admission, Mr. Hébert continually learns, innovates, and cultivates diverse ideas that bring strategic connections, the foundations of his professional work at Magellan Jets.  In addition to serving clients at Magellan Jets, he also serves as Chairman on the Magellan Jets Board and Founding Chair of the Alumni Advisory Board for Raising a Reader Massachusetts. He is also a member of the Young Presidents' Organization (YPO) and George Washington University's Advisory Board for Transformative Leadership in Disruptive Times, as well as the former Chairman of the Air Charter Safety Foundation (ACSF.)
This all means, simply, that the sense of philanthropy, of service to clients, is never far away from Mr. Hébert. As he is CEO, it is also reflective of Magellan's credo is putting its revenue back into its people — especially the talented, and experienced aviation professionals who ensure the Magellan client receive seamless service, from use of the state-of-the-art Flight Operations Center to technology and supplier network improvements.
Recently, JustLuxe was in conversation with Mr. Hébert, as he discussed new differentiators and innovative strategies for Magellan Jets.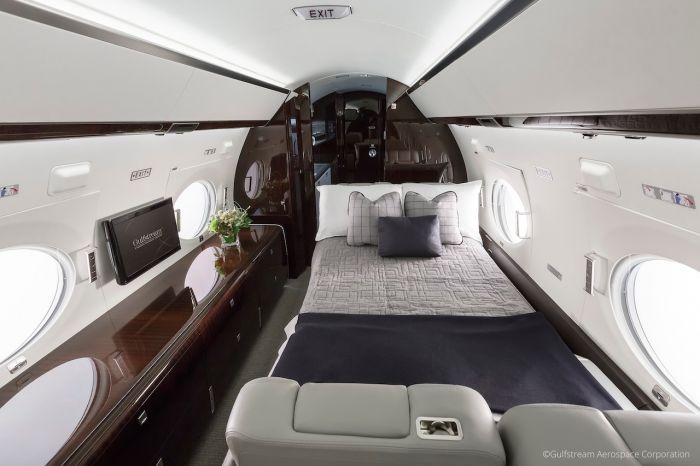 Gulfstream 450 Interior
JustLuxe: What sort of growth have you seen in the last few years, in terms of adding aircraft and adding clients?
Mr. Hébert: We have had a substantial year and with our customers, we have grown 30% a year over the past decade.  We have added Phenom 300's — efficient, small jets to large jets — Gulfstream -450's.   We have also had, as regards jet card retention rates, a great 93%, with the cards ranging from 25 to 50 up to 1000-hours.  
JustLuxe: Because of this reasoned and progressive growth, what differentiators have you created that have allowed customers even more comfort and security?
Mr. Hébert: For one thing, we have built a new private terminal for our Magellan Jets in Bedford, Massachusetts.  We have reasons for doing this – there is only one FBO near the Boston Airport. We wanted our clients to have even more peace and privacy than has often been received at airports or even at other FBOs.  Now, the Magellan customer can drive from Boston to Bedford, Mass, — about 1/2 hour – go from home to car to jet in a minimal amount of time. No crowds, no confusion, no chaos. And this location offers Magellan's Jet Card Owners, Members, and On-Demand Charter guests a more compliant, easier option, near one of the busiest private jet airports in the country. This defines, ever further, Magellan's commitment to clients' peace of mind. Magellan also plans to open one additional terminal in a new market each year.
For another, we have a new jet card membership configuration, called the Explorer 100 Membership. Our earlier Explorer membership won Robb Report's Best of The Best in 2021. So, we decided to make it a little different.  The Explorer 100 allows a 48-hour call-out time, and 12-month rate lock. But also, Explorer 100 offers this: at any time during the client membership, he or she will have ability to exercise a refund clause if market change makes them pivot their business and thus reconsider their private aviation investment. 
JustLuxe: How many of your guests, in general, are first-time flyers?  
Mr. Hébert: Happily, many are, and many remain.  Once you fly privately, it is difficult to go back to commercial. Other reasons, in addition to the comfort and ease of Magellan Jet access, is how the helpful Magellan Jet culture moves into the private flying experience of our guests. We are always available to answer questions, address concerns, and make the clients as comfortable as possible.  And the clients have rewarded us with their trust, and loyalty.  One result was the growth of Magellan Jet: the company grew gross revenue to a total of $120 million last year and is projected to grow to $140 million in 2023.
JustLuxe: Are you flying to new destinations?  Which ones are proving to be the most popular? 
Mr. Hébert: We can fly almost anywhere if there are 5000-foot runways!   But really, some of the most popular have become four season destinations. Park City, for example, used to be a winter destination, but now, with Spring skiing, Summer and Autumn cycling and arts events, all with five-star food and spas, it is a four-season destination.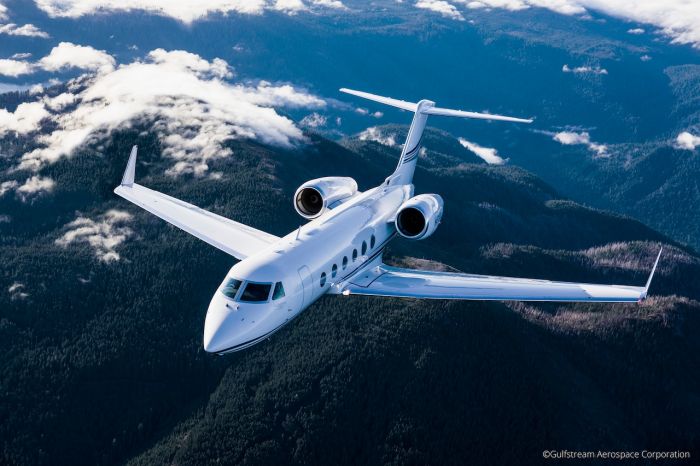 Gulfstream 450 Flying
JustLuxe: Finally, what options of sustainability are being offered by Magellan, and how important is it?
Mr. Hébert: It is crucial.  Through our partnership with Terrapass, the leader in the carbon offsetting industry, all Magellan Jets guests—from Jet Card owners to membership holders to on-demand charter customers—can carbon offset their entire private aviation portfolio and have been able to do so since 2019. We can even help clients offset travel that was not arranged by Magellan.  Terrapass was first to invest in understanding emissions on an aircraft-specific basis, making them the perfect match for Magellan.  Since 2004, Terrapass projects have resulted in the reduction of greenhouse gases in the atmosphere equivalent to billions of pounds of carbon dioxide.  
JustLuxe: What is the most necessary takeaway you can think of as regards Magellan Jets?
Mr. Hébert: A good question.  First, Magellan Jets is financially solvent, holds zero debt so 100% of the client's investment is used for the client's service provision. We are deeply customer-centric and that is defined by our culture of Magellan professionals, who never forget how to balance private jet travel with gratitude.  Second, for our Magellan clients, we create a sensory experience of privacy, comfort, security, legacy, and worth. In each of these luxury dimensions, our professional Magellan family serves our private flying family.  On each flight, we serve each client a sense of comfort, underscored with kindness – the consistent, dependable Magellan Jets destination.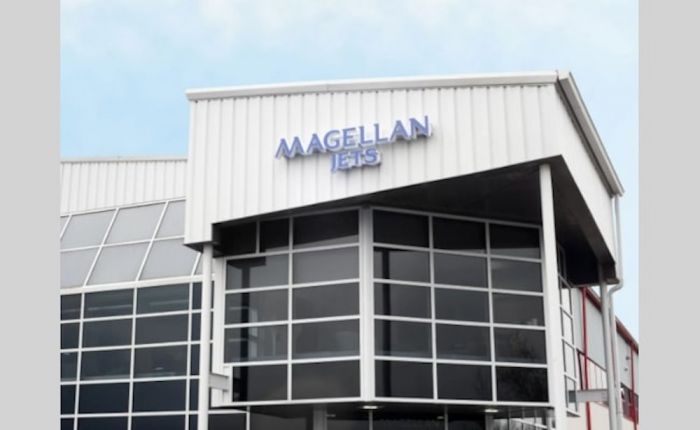 Magellan Jets New Terminal
The new private terminal in Bedford, Mass.