All Photos Credit Shutterstock
Life is a journey, but it's ironic how vacations can be so rare and hard-won. Of course, this helps you cherish them so much more.
Speaking of cherished vacations, if you're planning one to Abu Dhabi soon, make sure to have a plan. You want to come armed with a list of places to visit and sights to see.
With its near-365 days of sunshine per year, perfectly toasty weather during winter when it might be freezing where you come from, and a wide array of attractions competing for your attention, this city (also the whole emirate) in the United Arab Emirates is worthy of a visit. And you'd want to make it count.
If you need inspiration, here are four theme parks and two palaces you must visit in Abu Dhabi.
Theme Parks
Abu Dhabi is a lot of things. One of them is being home to some of the best theme parks in UAE. If you collect theme parks like some people collect watches, go to Yas Island Abu Dhabi and get a four-park pass.
These are the four theme parks you must visit while you're in Abu Dhabi.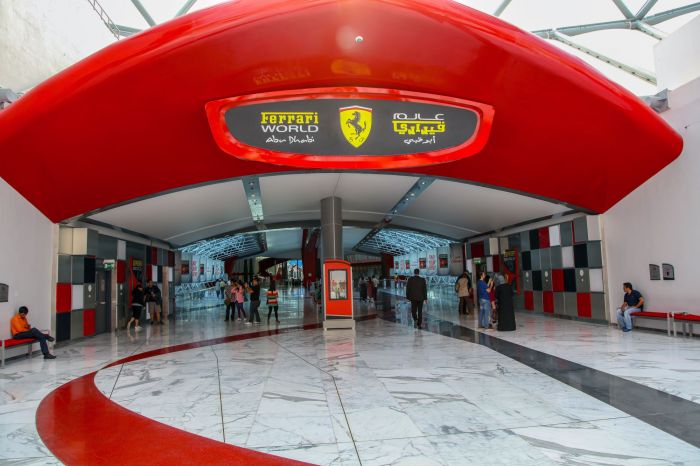 mitroshin / Shutterstock
1.     Ferrari World Abu Dhabi
Prepare to race and embrace speed at Ferrari World Abu Dhabi, the world's first Ferrari-branded theme park. This iconic destination (its sleek red roof with the world's biggest Ferrari logo is one of Yas Island's most distinctive landmarks) serves up a hearty dose of adventure. It's a must-visit for theme park buffs and roller coaster fans.
Experience the exhilaration of Formula Rossa, the fastest roller coaster on the planet, as it launches you to speeds of up to 240 km/h in less than five seconds.
Ever wanted to learn how Formula One racers feel as they navigate those tight corners and turns? Formula Rossa will let you have a taste as it subjects you to 4.8Gs of force.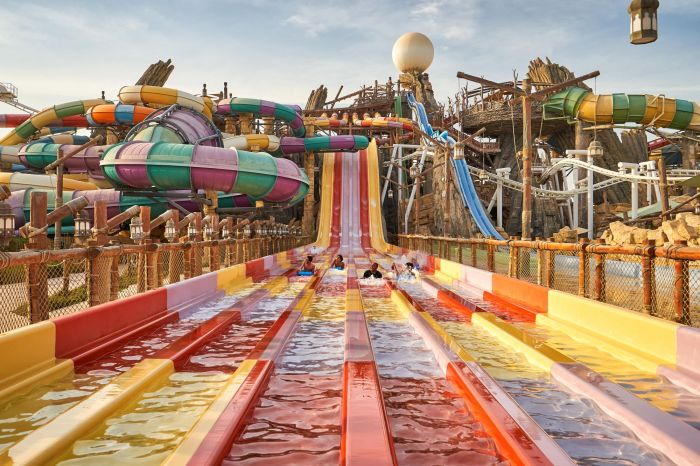 Vladimir Zhoga / Shutterstock
2.     Yas Waterworld
Yas Waterworld is the largest water theme park in Abu Dhabi. If you're into water slides and rides, you'll find no better place to escape the scorching heat and chill than Yas Waterworld.
Yas Waterworld offers an oasis of adventure and respite. With over 40 rides, slides, and experiences, this waterpark promises endless fun for visitors of all ages.
Experience the rush of adrenaline as you experience almost-vertical drops on 10-story-high slides.
Scream in excitement as Dawwama hurls you down the world's longest six-person slide before flinging you right into its 20-meter-high tornado funnel. You can also have some much-deserved rest, floating aimlessly on the gigantic AMWAJ wave pool or letting the 300-meter Al Raha lazy river take you where it wills.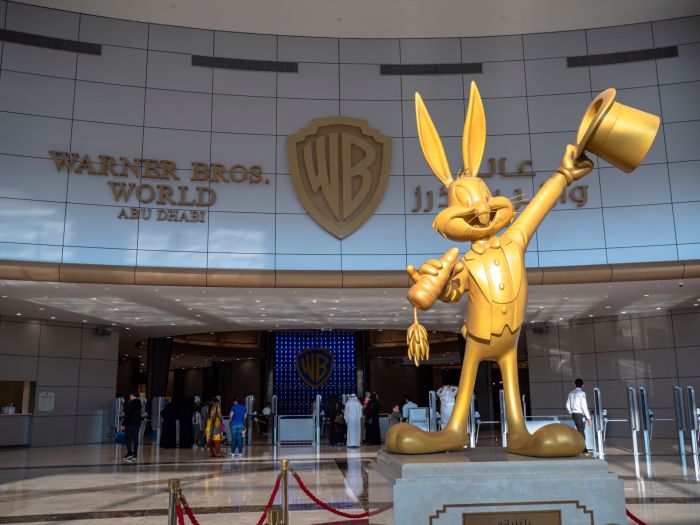 3.     Warner Bros. World Abu Dhabi
Prepare for childhood nostalgia and the realm of the imagination at Warner Bros. World Abu Dhabi, the world's largest indoor theme park. Step through the iconic Warner Bros. shield and into a sprawling indoor plaza. Do this as you imagine being teleported into one of the magical worlds of the DC universe.
This theme park features beloved characters from Gotham City and Metropolis.
Meet your favorite cartoon characters like Bugs Bunny, Daffy Duck, Tom and Jerry, Scooby-Doo and Shaggy, Road Runner and Wile E. Coyote, Tweety Bird, and Taz.
Watch out as the wizarding world descends on Warner Bros. World Abu Dhabi. Soon, the indoor theme park will have a Harry Potter-themed land, too.
Aside from its themed lands, Warner Bros. World has shops where you can buy your favorite film and television characters' merchandise, shows that will feed your imagination, and restaurants that will satisfy your taste buds.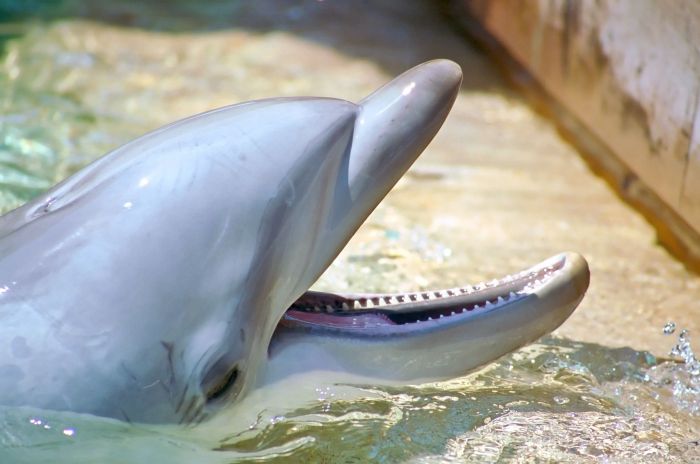 4.     SeaWorld Abu Dhabi
The newest addition to Yas Island's theme park collection, SeaWorld Abu Dhabi is a marine life theme park that offers more than 35 interactive experiences and rides and over 100 opportunities to interact with and learn about its marine residents.
It has the largest multi-species aquarium in the world. One of its most remarkable viewing experiences is available through the Endless Vista. This 20-meter vertical viewing window will give you a glimpse into the many marine species living in the aquarium.
Beyond the mesmerizing animal encounters and rides, SeaWorld Abu Dhabi promises a world of entertainment and adventure. It has 17 dining options and 13 retail outlets. Live characters and performances will dazzle and enchant you, bringing stories to life before your eyes.
Notable Palaces
The United Arab Emirates is a federation. It has a president, a vice president, a prime minister, and a council of ministers. However, the emirates are traditionally monarchies, each ruled by a royal family.
If you love the idea of royalty, you must visit Abu Dhabi, home to the Al Nahyan royal family from whence the founding father of the UAE came.
Here, you'll surely love the architectural masterpieces that are these royal palaces.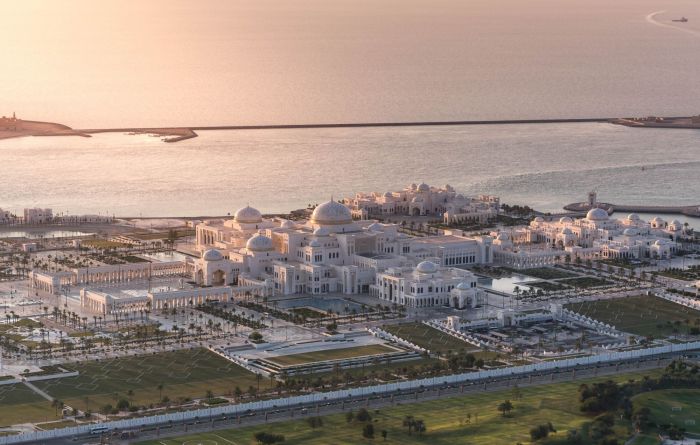 5.     Qasr Al Watan
Step into a world of regal elegance at Qasr Al Watan, the Palace of the Nation. You'll need to drive 40 minutes from Yas Island to reach this working palace.
Nestled within the grounds of the UAE Presidential Palace in Abu Dhabi, this gleaming white architectural gem in Al Ras Al Akhdar is a magnificent treat for the eyes. Every corner of Qasr Al Watan tells a story, from its stunning central dome to the intricate Arabic calligraphy adorning the walls. Discover the vast collection of historical artifacts, manuscripts, treasures, and books.
The Spirit of Collaboration, with its iconic chandelier, deserves a special mention as the place where leaders decide the fate of the nation. It is the designated meeting place of the Federal Supreme Council, which is the UAE's highest legislative and executive authority and is composed of the seven rulers from the seven emirates.
Explore the palace gardens as you reflect upon the magnificence of Arabian architecture and the importance of cultural preservation. Stay for the Palace in Motion light and sound show to gain insights into the country's past, accomplishments, and vision for the future.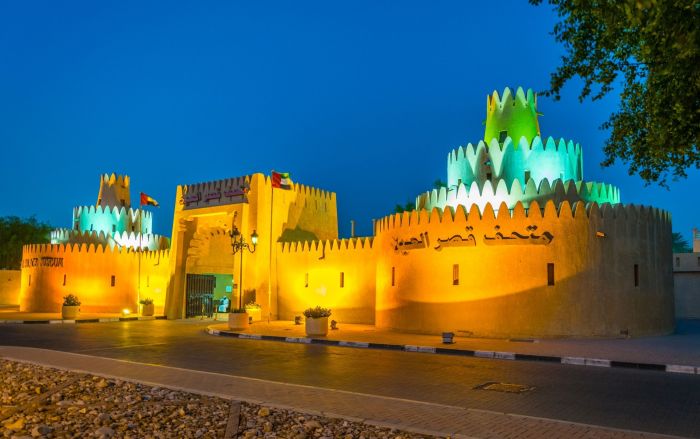 6.     Al Ain Palace Museum
Visit the home of the late Sheikh Zayed bin Sultan Al Nahyan, the UAE's founding father, the country's first-ever president, and former ruler of Abu Dhabi. You'll find it in Al Ain, approximately one hour and 45 minutes away by car from Yas Island.
The Al Ain Palace, built in 1937, served as Sheikh Zayed's and his family's private residence. In 1998, it was turned into a museum, and in 2001, it was opened to the public.
The palace is designed like a typical building in the desert, with ventilation and long verandas to keep the interior cool and the wind flowing even in the height of summer.
Now a museum, it gives a rare glimpse into the late ruler's lifestyle and the traditional way of life to which he subscribed. Palace sections include places where the ruler entertained, where his sons used to study, and where the palace residents learned the Holy Qur'an.
Ready, Set, Go to Abu Dhabi!
Abu Dhabi is the top city in The 2022 Family Vacation Index by The Family Vacation Guide.
When planning your family getaway, the theme parks and the palaces listed here are just a few of the must-see places for your Abu Dhabi bucket list. And if you want to take your family holiday to a new height, look into private jet charter flights. Reaching the city in style and convenience will add a lot to your family travel experience.